been singing karaoke's in my head. Mostly this is during nights when I cannot sleep. Usually these nights are every nights. Every night since…well, I can barely remember the last time I had a good night's sleep. I've been sleeping in a bed of lies for a while now. I have listened to that song so many nights now I can rap to every word Nicki spits.
Been singing karaoke's in my head now for quite a while. It helps drown those ghastly screams and growls from those stray looking cats in our hallway. Music calms me down, it's a form of art that comforts a disturbed soul like mine at two pm, Nairobi time. I hope for an angel, but Natasha Bedingfield already has her hands full dealing with whomever disrespects her man. Get a strong man Tasha. Am just saying.
Karaoke nights have been happening in my head for a while now and I think it's time I started charging all these personas of mine belting tunes out all darn night. Yes, the love is so good but I can imagine Zara ain't losing sleep over some love mhh? I'd rather a pillow talk with its pain and pleasures. I'd rather wake up with a pain in my neck or a soft sigh of contentment. Good nights' sleep. Paradise or a war zone.
I wanna be forever young, Jay Z yes…forever young and one key recipe is sleep. But I have been having a full house lately and the drunks in my head get kinda bold with their words. We all know drunk words are usually sober thoughts preferred just as thoughts until two sneaky tequilas find their way up our heads through our mouths helped by a bored bartender or a number in a skirt and two cents pungent cologne.
I badly want to sleep, I can feel my eyelids struggling on the weight of all that magic dust but my heartbroken chi is up with the mic and a half drowned bottle of scotch and I think I heard her request for a grand piano. She wants to smash one since she got played like the 1956 music box with black and white keys ranging over seven octaves. He shattered her heart into a thousand war torn galaxies and there was no milky way that could get them back on orbit again.
Who knew? Chi swore she would punch whoever had predicted that she and her perfect little punching bag would tear at each other so beautifully and float asunder like silk, first, with her hands on his throat and his fist in her hair, then the warm wet embrace of their tears flowing down as one, and then just the tips of their fingers…till he was no more. Quickly did she move from pianos to sharing P!nk's predicament.
I desperately want to sleep but my unapologetic male alter-ego has grabbed the mic from a sobbing chi and he is all up in hating goodbyes and saying that it's too late to apologize.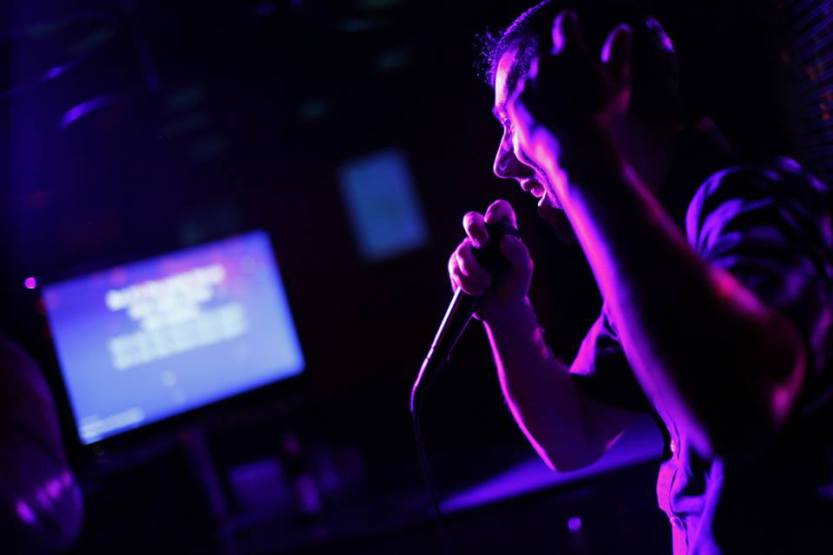 The drama upfront is getting interesting and to clarify my already groggy vision, I order another Marguerite and move up the floor…but the images kinda fade in the background, no matter how much I begged them to stay. I should have had Tonic instead.
Me and myself sing better than I do and as the girls have been crashing karaoke nights, the bartender keeps pouring more and more each night. My eight year old self is up singing to Smith's song…begging dear darling to stay with. To think am all grown and so emotional, no it ain't a good look, need to get some self-control. I remembered how she used to lay down with me so the monsters won't come out from under my bed. Now they just live in my head.
Been singing karaoke's in my head all night but I can't tell you what all forty-six per-selected tracks mean or define me as. I like to be dealt with like a good read- bit of curiosity through the first pages, coffee spills on heart-wrenching, mind-gobbling, adrenaline pumping pages and dog ears on leaves that seemingly left you breathless. Then put me on your night stand and wonder…
Comments
comments