The Fotophreak Model of the week segment continues to make headlines in Nairobi, NaxVegas and in several other fashion pods and forums across the country. Thanks to you for always remembering to visit this page whenever we unleash our fashion kings and queens of the week making it big on different fashion platforms in Eaast and Central Africa. Before we talk too much, allow usto proudly introduce to you our male and female model of the week this week Alex Wayne and the multinational queen of the runway Kendi Edina.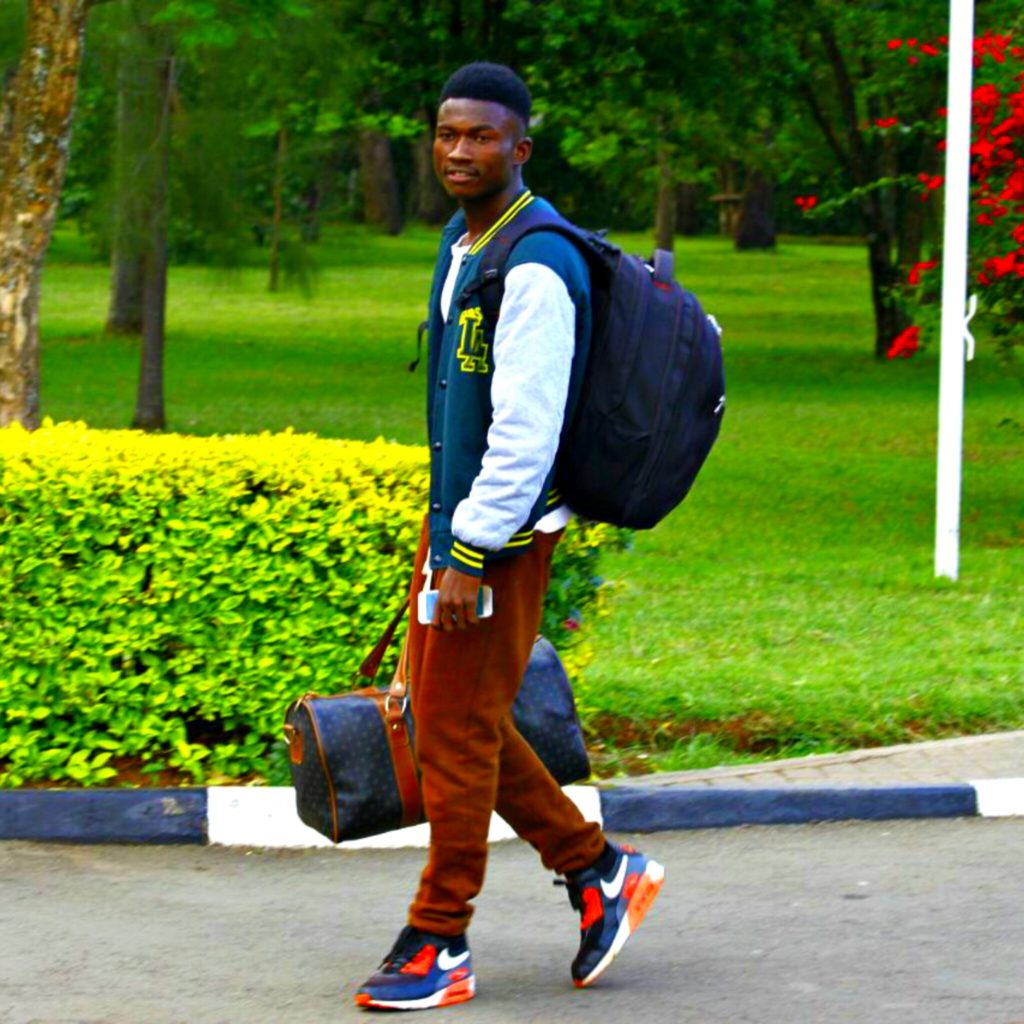 In this first look Alex is wearing a white t-shirt, blue and white college jacket ,Brown sweat pants and nike air marks.
Photo was taken at kabarak university main campus because of its green environment as seen in the background.
The outfit is a sporty wear styled up with a Luis bag and a bag pack. It can be put on when going to the gym or when watching a basketball game or any other game of your choice. It's also favourable to dress like that during night out movies at the malls because of the cold.
I bought the outfits at lollipop apparells based in kitale.
Can spice up the look with a white baseball cap and a goldish coated chain to look more dope.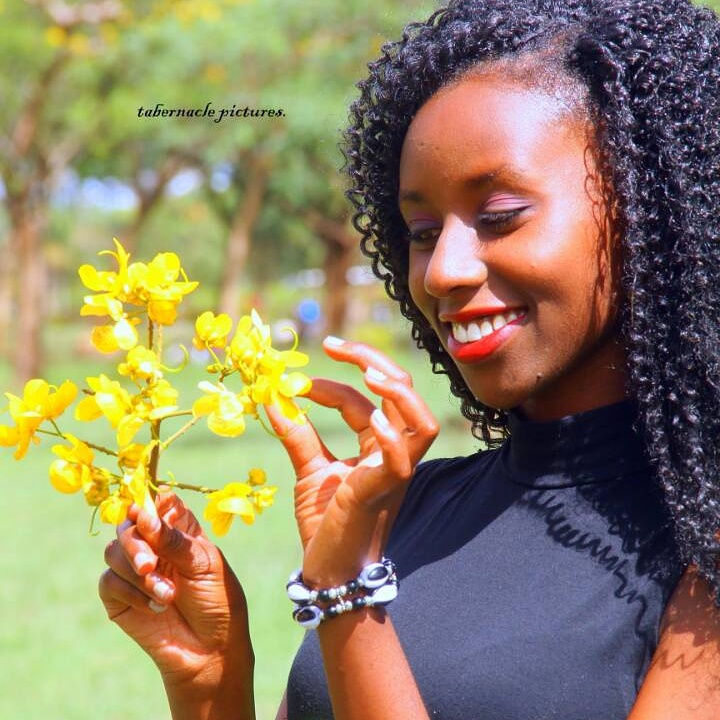 That is a passport type of photo that was taken on a private photoshoot by the terbernacle pictures. I was dressed in a black casual wear that would be able to be matched up with an accessory and that would blend both the natural environmental beauty and the yellow roses were used to conclude the glamourous look.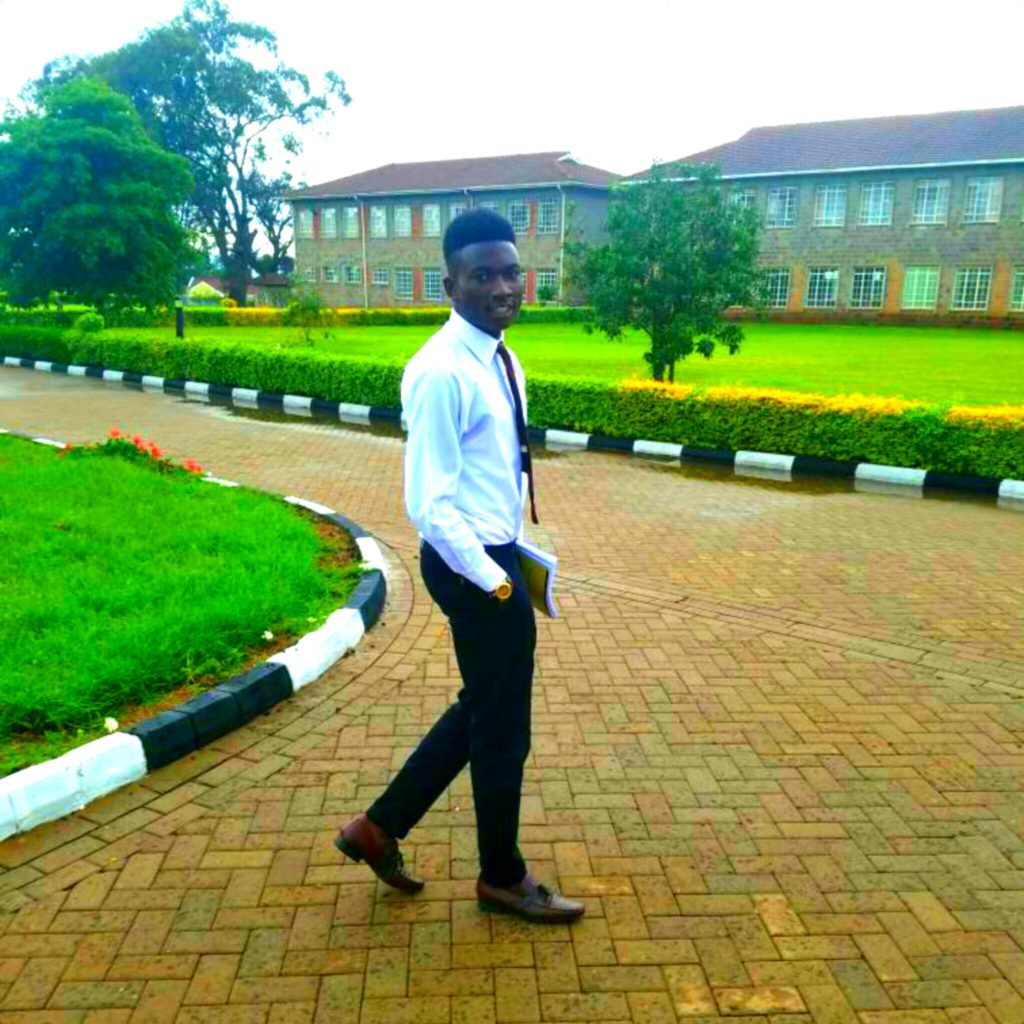 Wearing white official shirt, maroon slim tie, black fitting trouser, brown designer shoes and goldish Rolex watch.
Took the photo in kabarak university ,it's environs is just amazing.
This is an official wear put on during business meetings or while in the office.
The clothes can be found at the bvg suits collection stores in Nairobi.
When dressed in such a manner avoid accessories like a belt rather just put on a fitting trouser that fits your waist correctly in the correct manner. A belt would spoil the look as the trouser is a "don't touch my shoes" type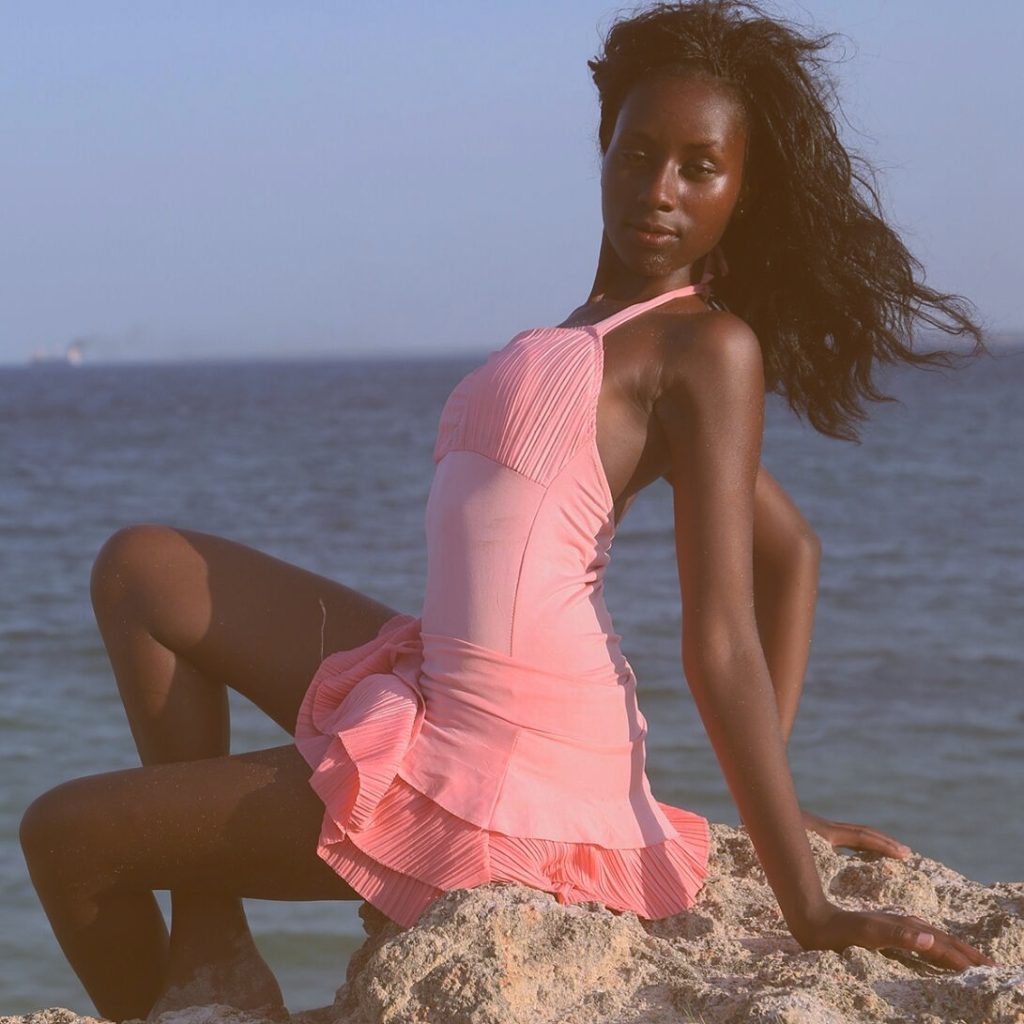 That was a picture taken at cocoa beach in darsalam by k2me.The outfit is a swim wear and the creativity behind the picture is the whole Ocean View.That complimented natural beauty with no make up and only natural lighting.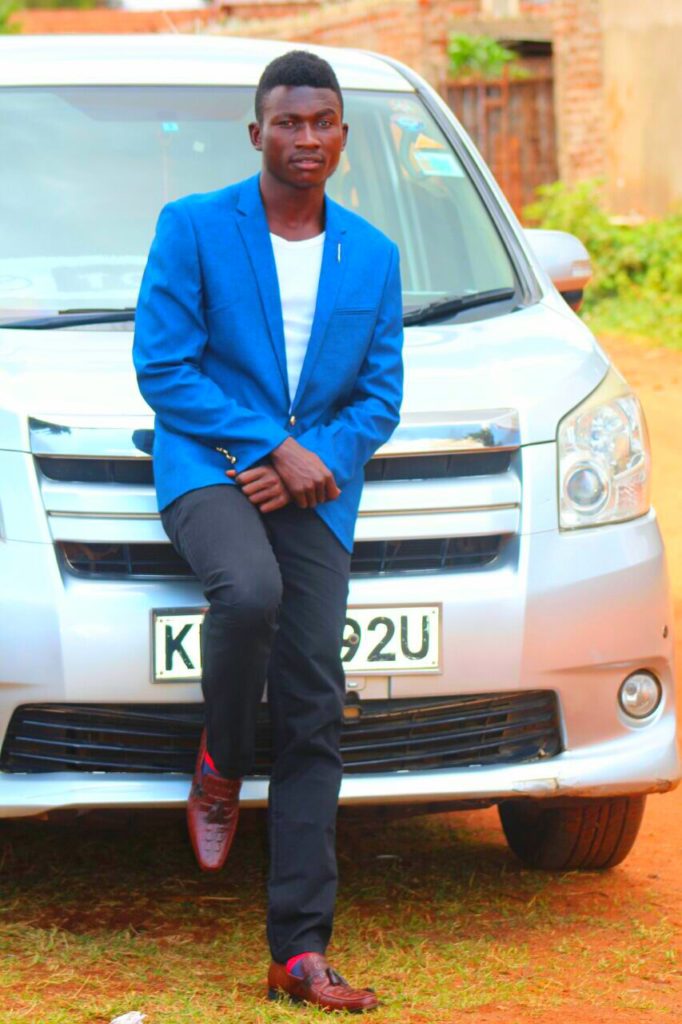 In this look Alex is rocking a blue one button coat ,a white just it brand t-shirt, black fitting khaki polo trouser and Brown designer lacoste shoes.
The photo was taken in kitale outside our compound to remind me where I come from and how far am still going in my modelling carreer.
The outfit falls in the casual category and can be worn in occasions like dinner and weddings.
Credits to gmyks photography my all time photographer.
The outfits can be bought and ordered from the bvg suits collection in Nairobi.
When dressed in such a manner avoid too much accesories like chains and sagging the pants.This look is for the classy men in town .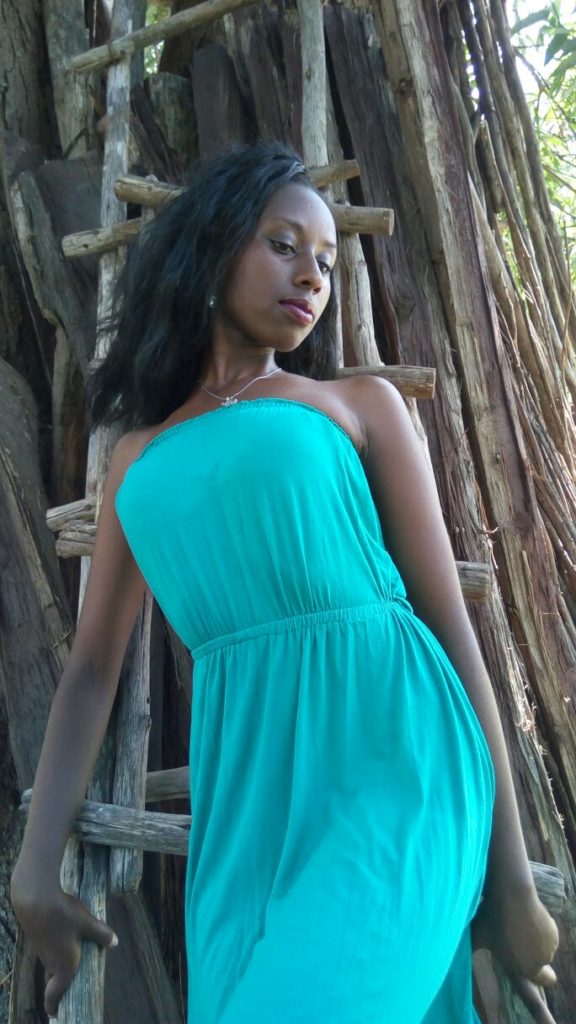 The picture was taken at the makubusho grounds in Darsalam.The choice of a light and bright casual dress was due to the hot weather. Credits to k2me photography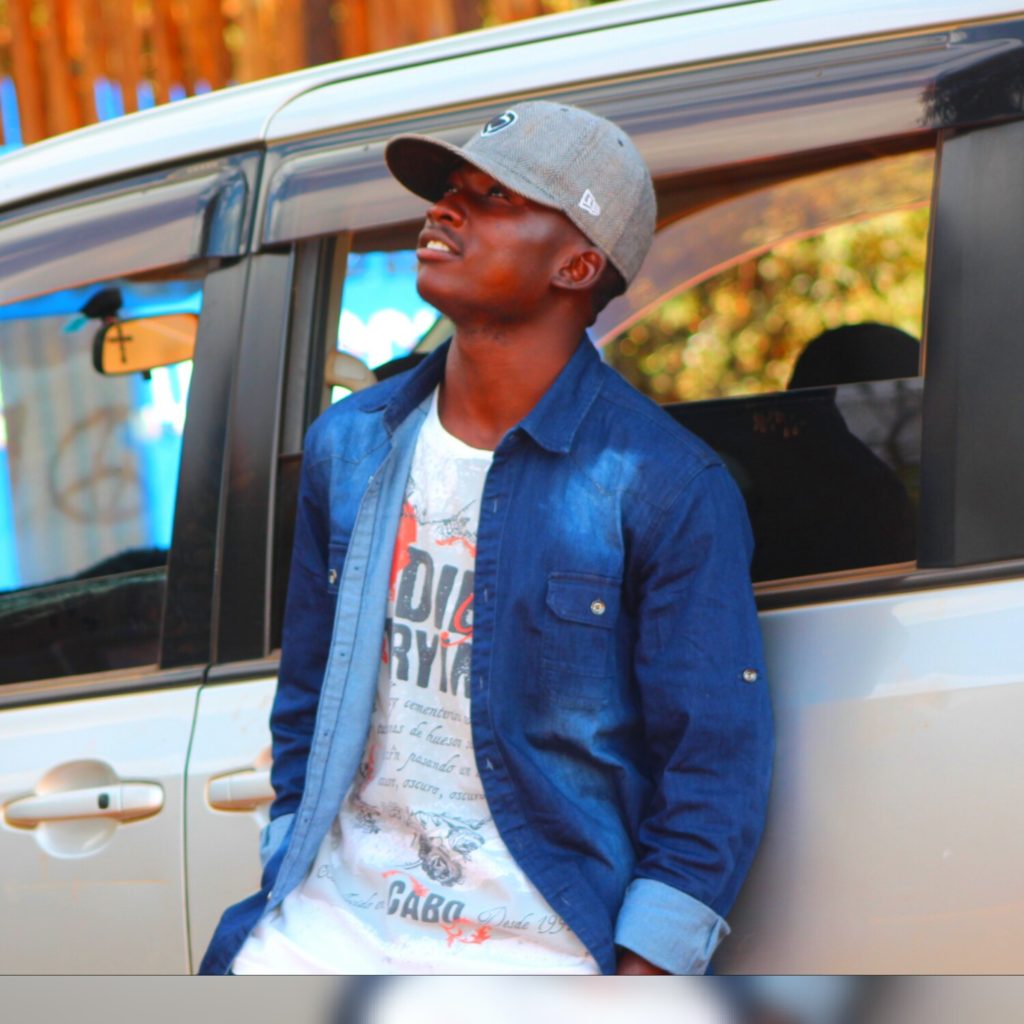 Grey baseball cap with white stripes,blue denim matched with white t-shirt with graphity print.
This is a casual outfit dressed during weekend outs.
Photo credits to gmyks photography.
I bought the baseball cap I bought at lollipop apparels same to the denim shirt.
White graphity t-shirt I bought at gikomba market.
Don't dress like this when going out for a date one will appear looking like a joker.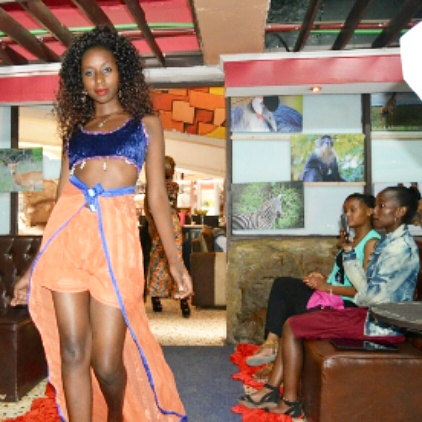 That last photo by Kendi wraps up our model of the week segment this week. If you like this post, give it a THUMBS UP, share and comment down below who you think killed it more between Alex and Kendi. Click HERE to view our Model of the week LAST WEEK
Follow Kendi on Intagram @Ednapaul-kendi and Facebook Edna Paul. Likewise for our male model Alex on Facebook-Alex Wayne & Instagram @alekey_Wayne
If you are a model and would like to get feature click HERE
Comments
comments