The modeling industry in Kenya has grown tremendously in the recent past thanks to the ever changing marketing trends in the economic sector. This has seen the fast rise to prominence of some of the models, who are mostly university students and some have even managed to make a name and fruitful career path out of it.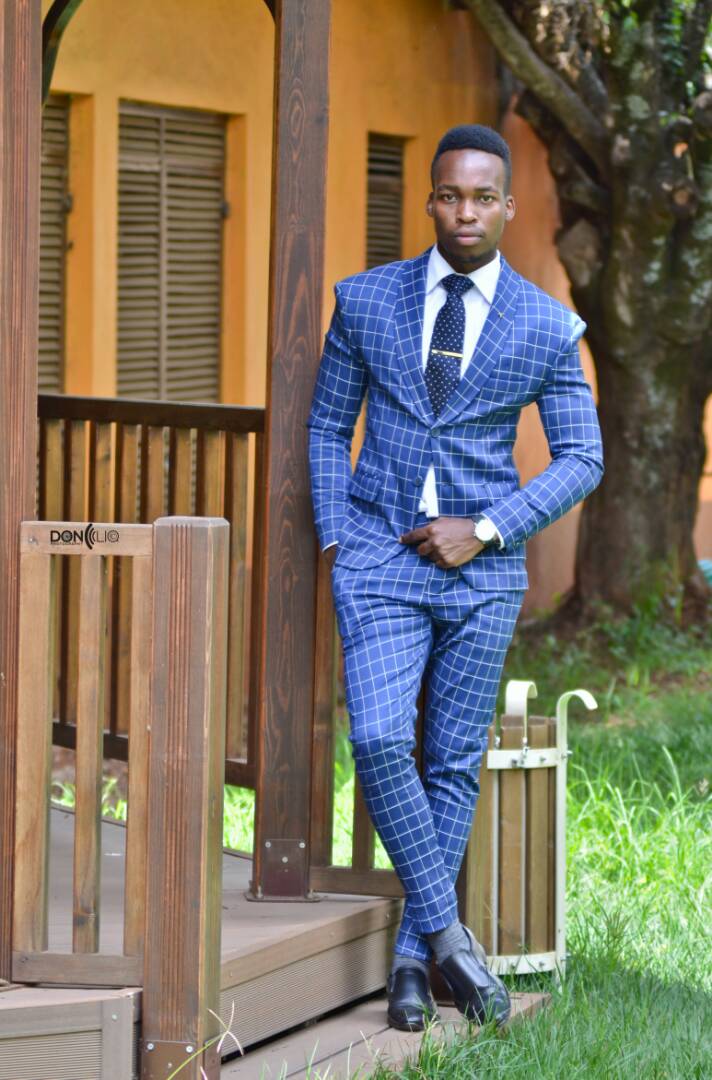 We caught up with one of the most familiar faces in the 254 modeling industry, the young and vibrant Cliff Mageto, who is also contesting for this year's Mr and Miss Environment Kenya crown on the 28th of this month. Here are a few things you can learn from his inspiring journey.
Tell us your full name and when you started modeling
My name is Mageto Wyclife Nyaboga, but the stage name simply Cliff Mageto #therunwayking, I.started modelling in the year 2016 march.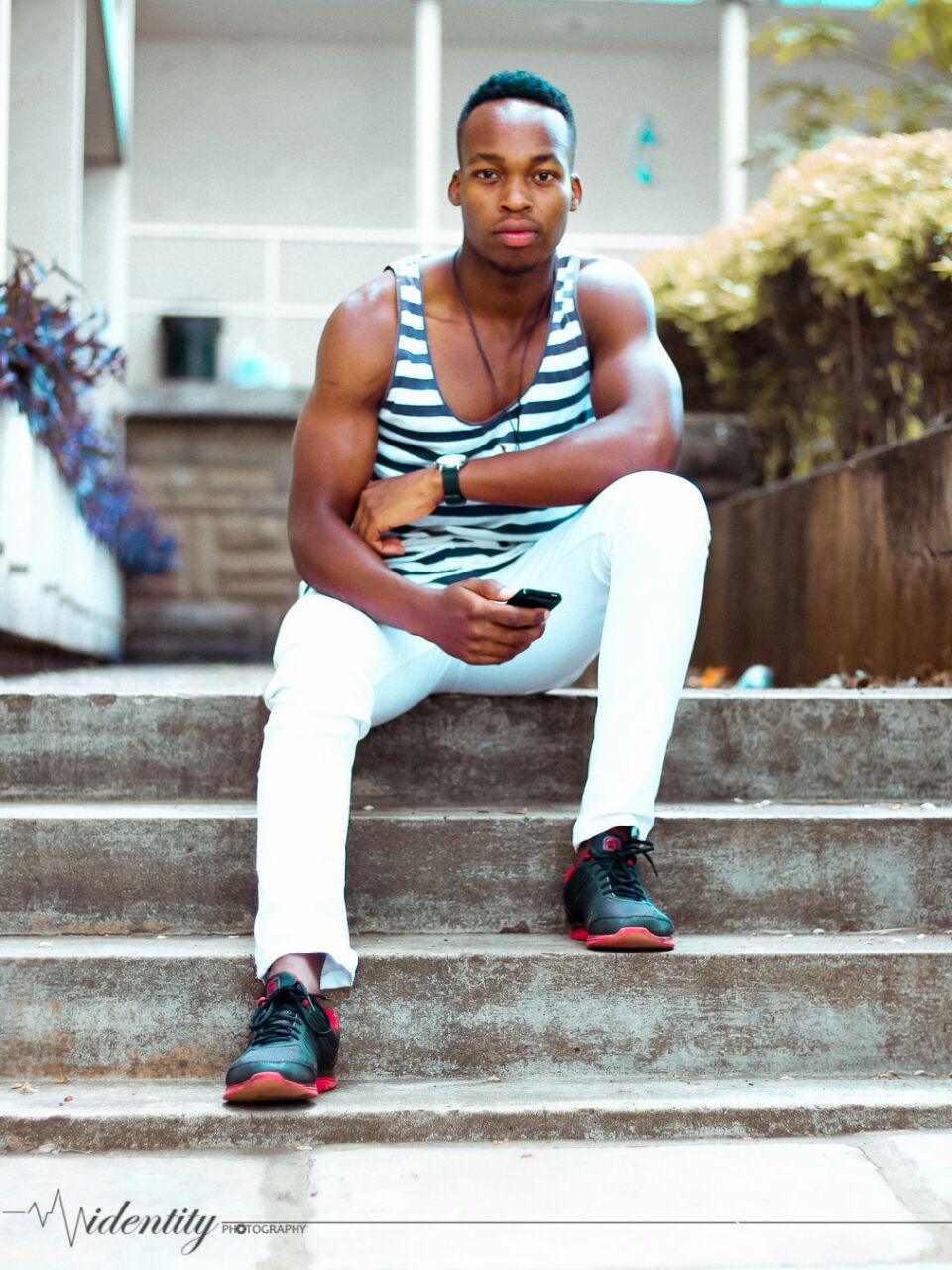 Why did you start modeling and what has been your inspiration that has kept you going all this time
My modelling career started almost accidentally, when I was growing up I didn't see myself as a model in future but rather a bodybuilder. I was influenced to join modeling by my bros who thought I had potential to become a model..the looks,and physique. But it so happened that it was this time when I was undergoing emotional breakdown after being rejected by the girl I was pursuing; so  I wanted to prove to her that i'm not just a regular guy….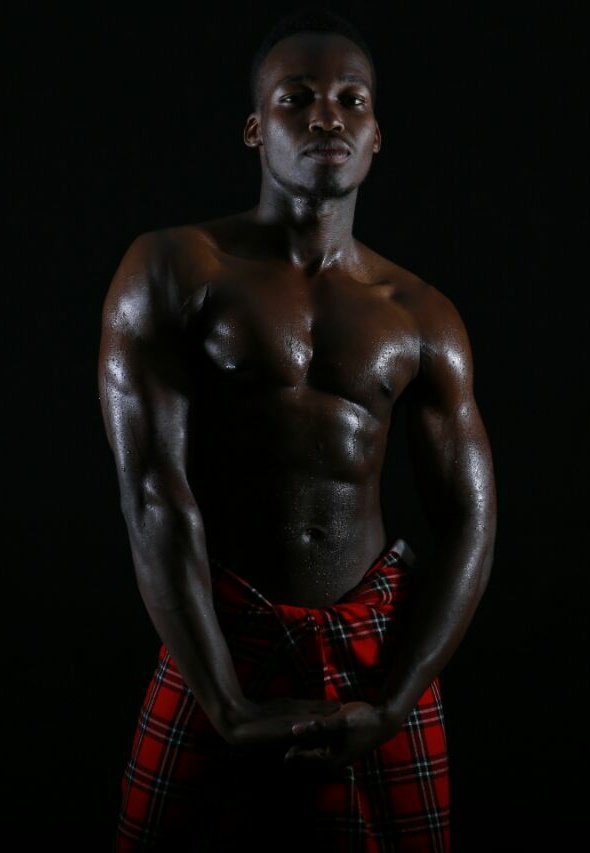 I did that for a while but I got over it later. I came to realize that I was more than just a model and I had this urge to uplift others like me, inspire people and more so do community service through modelling( beauty with brains), my major inspiration is the urge to be better than I was yesterday looking at the guy in the mirror.
What is your sense of style. What are your favorite colors and what type of dressing identifies you.
I love suits and tie. My favorite color is any shade of blue ,and black. I rock suits every day of the week, slim.fitting.suits,official shoes. But I would feel naked if I don't have a watch to accompany the suit.
How do you manage to balance school and your modeling career?
Discipline is key. I manage my time very well and my lecturers are very understanding so they give me a pass sometimes when necessary because they really understand how far I have come. But at the end of the day I still realize that I have more than enough time at my disposal, so the other thing that has really helped me I can say is proper planning and managing my time well.
Which Runway competitions have u done before and which titles have u won in your modeling career.
I have done various pageants, my first show ever was Mr UoN 2016 where I emerged 2nd runners up; Mr agriculture society of Kenya 2017 where I carried the crown and finally Mr Environment Kenya Nairobi county 2017/18 which I won too.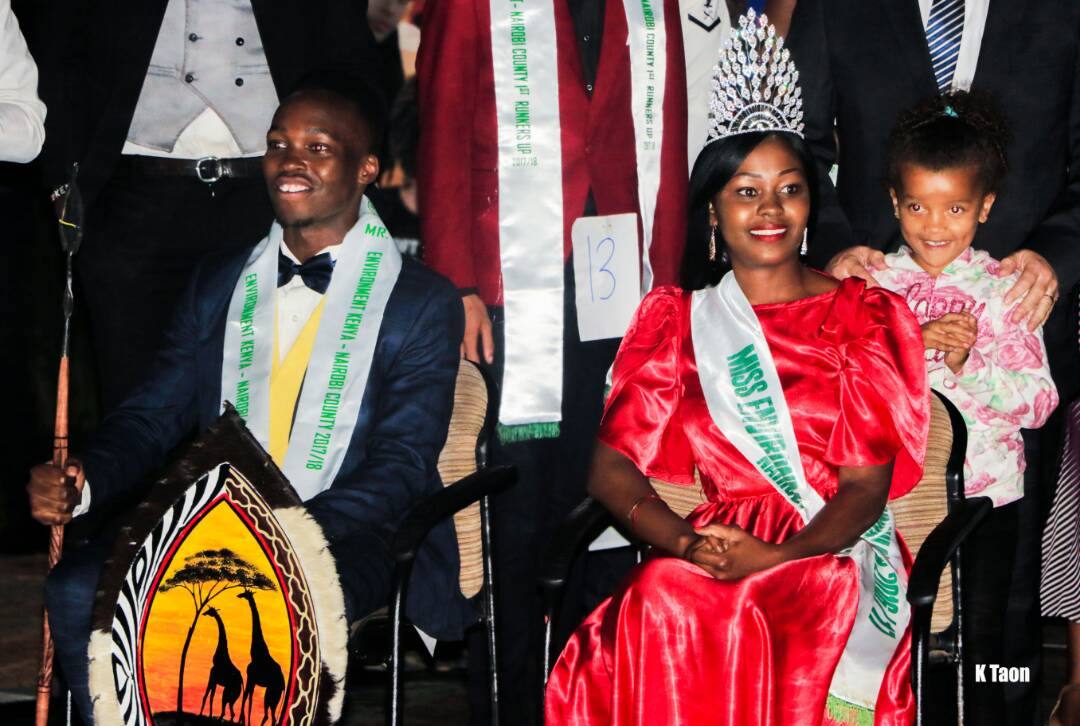 Would you advice anyone to start a modeling career and what advice would u give them.
YES I would. The best advice I could give them is to be patient as it's not a walk in the park, understand what you want, work for it, network a lot and create a brand people would proudly associate with.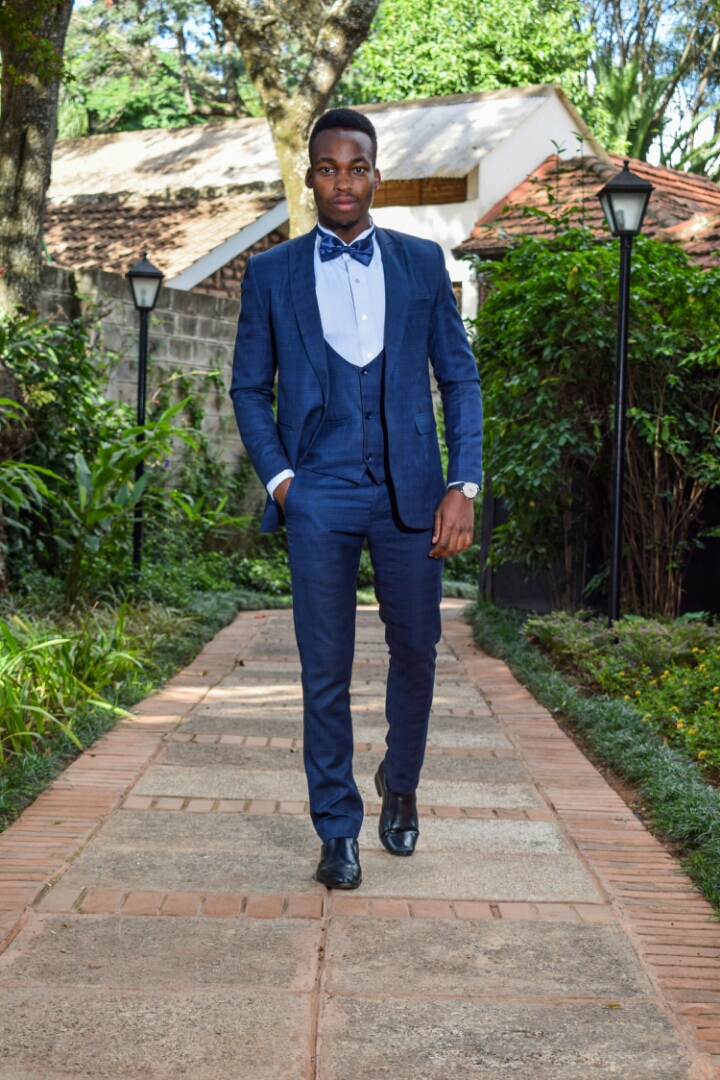 So what should your fans expect from you and what is the biggest prize award you Will fight for your whole life until you get it
Locally the biggest prize I want is Mr environment Kenya overall win, internationally I would wish to be featured in the top 10 fitness models in the world.
Who are your role models in this career if any / who do you look up to and why
My role models are Lazar Angelov , a top fitness model who has built a fitness empire from scratch that every fitness model around the world can identify and learn from. I also appreciate every prominent personality who dresses well. I look up to them and would borrow something from their style,the likes of jidenna, William Levy, Cristiano Ronaldo, Ashok Sunny just to mention a few.
How has modeling changed your life if it has, or what could u say are the achievements you have made through modeling.
I have been able to become bolder, classy and earned respect through my work and consistency to make a break through in the industry. It feels good when a total stranger can contact you or great you in town to appreciate you. I have models and young people who look up to me that I have to set a pace for. Additionally I have started initiating community projects to help solve problems facing the society majorly being environment problems and a mentorship program.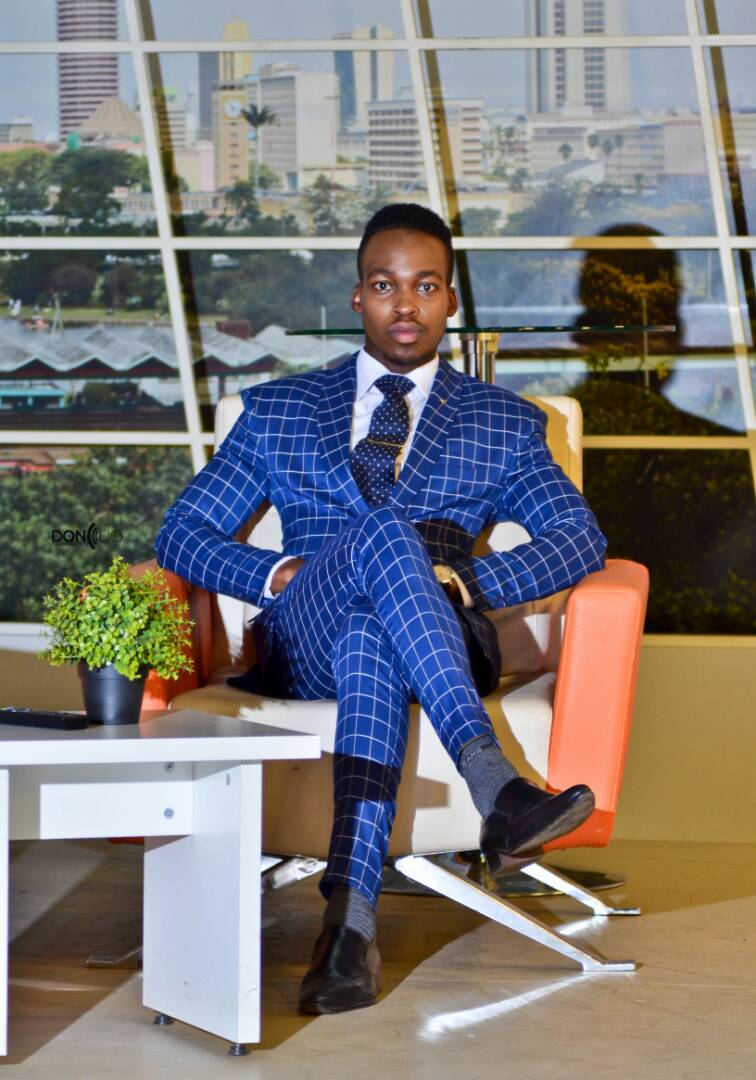 Have u worked with any brands or companies before and what did the deal include.
I have worked with Ebru Tv in a fashion segment in one of their programs, Euro Collection in showcasing their clothes, the ministry of Environment and Natural Resources and many other departments in and out of government.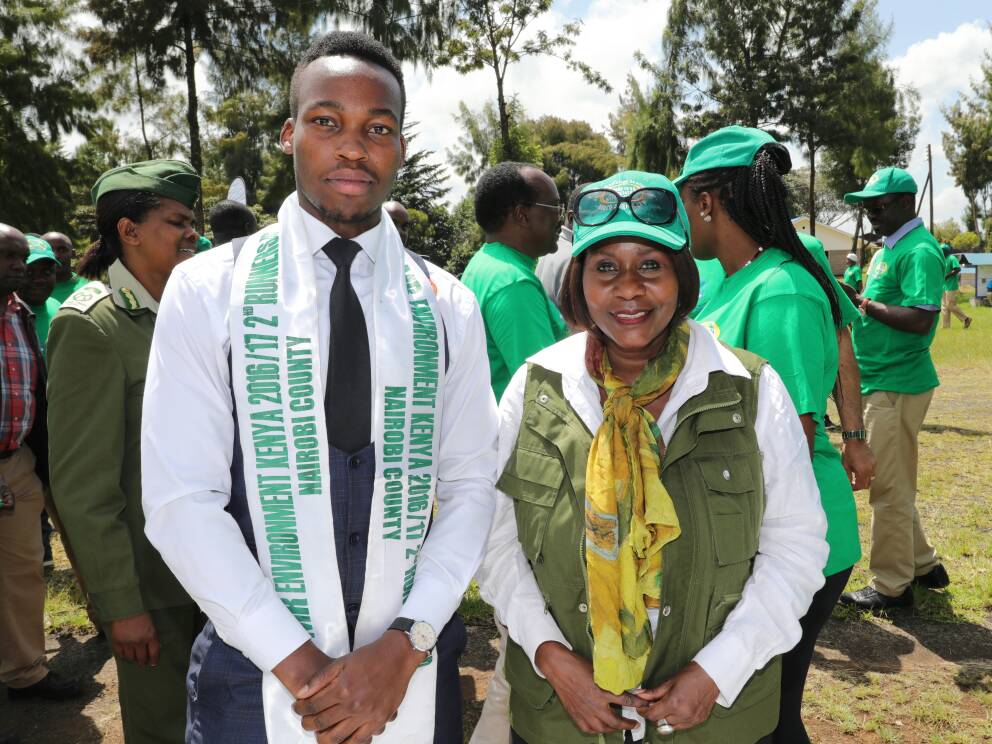 Anything else you'd like to say to your fans?
I would like to thank each and everyone of my fans for support and critiquing they have offered me throughout this whole journey. I want to assure them that this just a start of a long inspiring journey They can keep in touch through my social media handles for stories, epic pictures and motivation. I would also want to urge them to come support me on 28th July at the national competition for Mr Environment Kenya 2017
Facebook: Cliff mageto
Ig: @Cliff_mageto
Twitter: CLIFFCURTIS5
Email: wyclifemageto@gmail.com
For more images and pictures of Cliff Mageto CLICK HERE
Comments
comments