In March 2021, Oscar-winning actress Lupita Nyong'o is partnered with Nairobi-based media and tech startup Kukua in support of their franchise Super Sema, a new YouTube Originals kids and family program. Super Sema marked Africa's first kid superhero animated series and debuted the first eight episodes on March 8 the same year, International Women's Day.
Super Sema is an animated series that follows the life of a young girl named Sema, who is gifted with extraordinary powers. The show is produced by the Nairobi-based animation studio Kukua, and it has gained widespread recognition for its stunning animation, engaging storyline, and positive message.
Sema is a young African girl who is passionate about science, technology, engineering, and math (STEM). She creates a superhero robot named Super Sema, who helps her solve problems and save the day. The show is a mix of adventure, action, and comedy, with a focus on the importance of STEM education for young girls.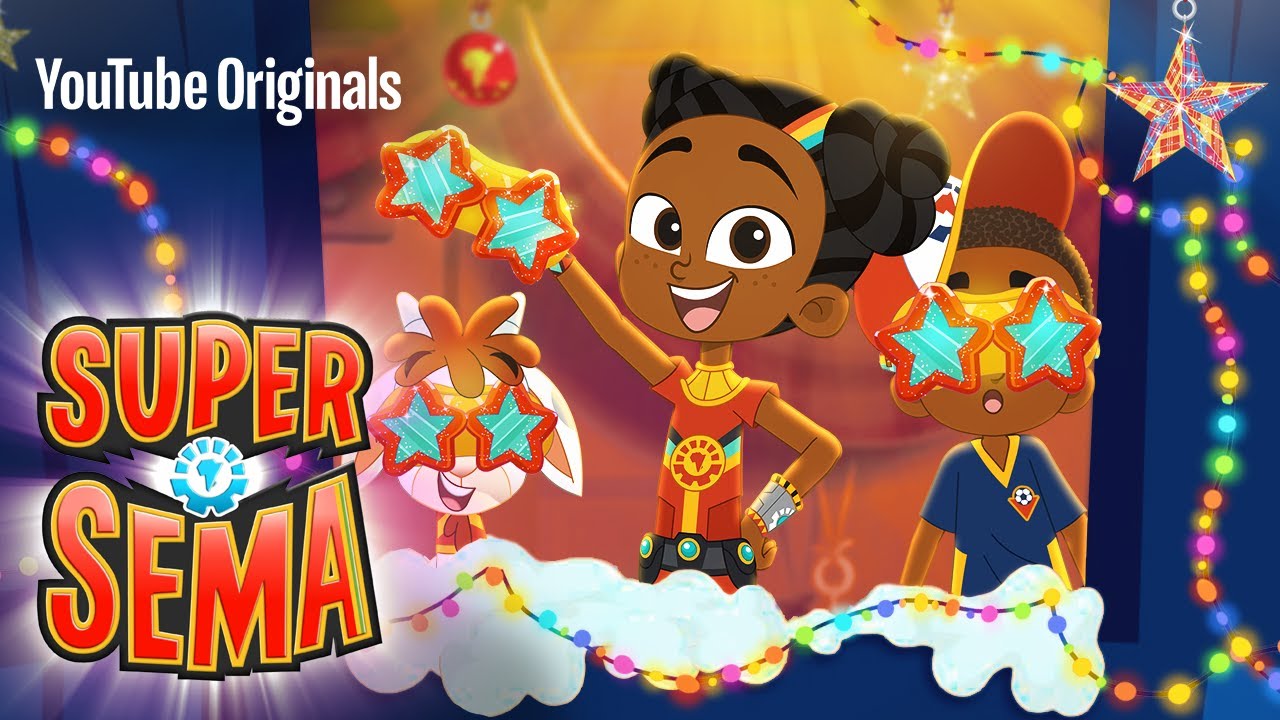 Super Sema is a groundbreaking series, as it is the first African animated superhero show to be produced by a major animation studio. The show's creators wanted to create a character that would inspire young African girls to pursue their passions in STEM and to break down gender stereotypes in the process. The show has a positive message that emphasizes the importance of creativity, innovation, and teamwork.
The animation in Super Sema is impressive, with vibrant colors and fluid movement that make the show visually appealing. The show also features a catchy soundtrack and a talented voice cast that brings the characters to life.The storyline is engaging, with plenty of twists and turns to keep audiences on the edge of their seats.
Super Sema is a must-watch for anyone who enjoys animated series, especially those with a positive message and a focus on STEM education. It is a groundbreaking show that is sure to inspire young girls to pursue their passions and break down gender stereotypes in the process.
Please feel free to leave us your comments and feedback down below on what you think about Super Sema, and which other shows you believe belong to this list!
Comments
comments