Fotophreak Model spotlight prides a lot for being the only and the leading platform in the whole of 254 & East Africa that gives models a chance to express themselves openly, talk about what their journey has been like in the modeling industry and their plans fro the future. If you are a model and you haven't created your profile yet, please go ahead and
DO IT HERE.
In today's edition, we introduce to you 24 year old
Bridget Rose Muriithi who professionally is a legal assistant and a court clerk. She started modeling in the turn of 2017 as a part time job and rumour has it that she is one of the biggest fans of Huddah Munroe Cosmetics!
Our team caught up with the beautiful young lady along one of the corridors of jurisprudence and here is what she had to say…
What was your motivation to start modeling or what inspired you to enter in this line of profession?
Modelling has been my passion for the longest time however, I hit a snag in that it took longer to be recruited by an agency. Modelling to me is a way of expressing myself and that serves as my inspiration...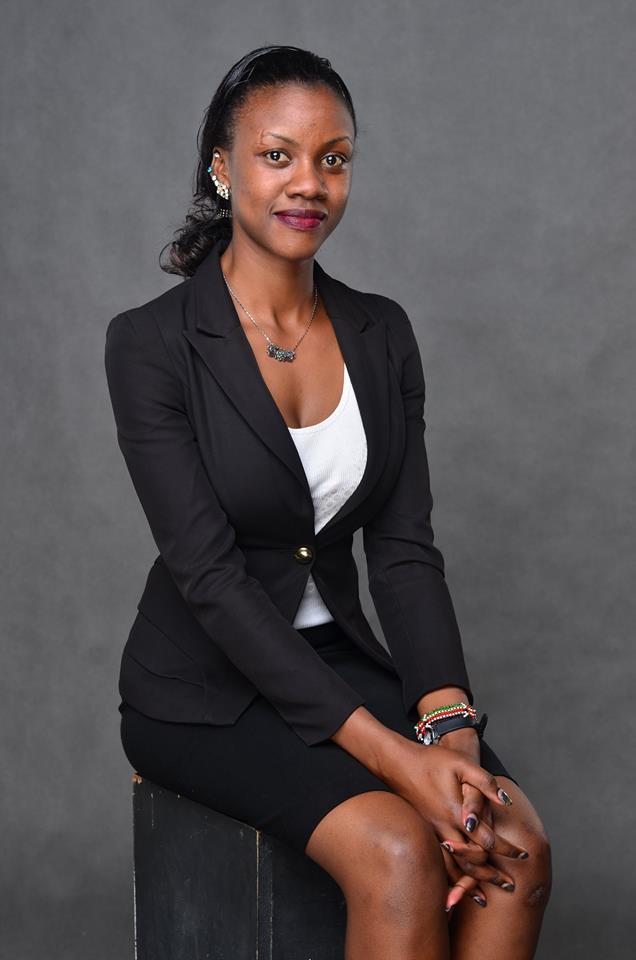 Which type of modeling do
you do and what is your sense of style?
I do commercial and runway modelling. My sense of style ranges based on the weather and occasion or my mood. For instance, on weekdays i am mostly in official wear, if I am attending Court then i will be in a skir
t suit, flat shoes, black also, mostly black, hair neatly combed and held with a band. On weekends, Friday and Saturday, I am mostly in jeans, converse shoes and a top with a leather jacket or hoodie and hair let down. Then on Sundays I am mostly in a sunny dress with sandals for church service with hair let down. Jewellery I prefer is a chain on the neck, watch and earrings. Make up is mostly mascara and lipstick.
What has your experience been like so far and which challenges have you faced along the way?
So far so good. At first when I attended the first event and after posting the pictures I thought I would get a hard time explaining to my family and friends about me modelling and showing a little bit more skin. However, they were all happy for me and encouraged me to keep at it.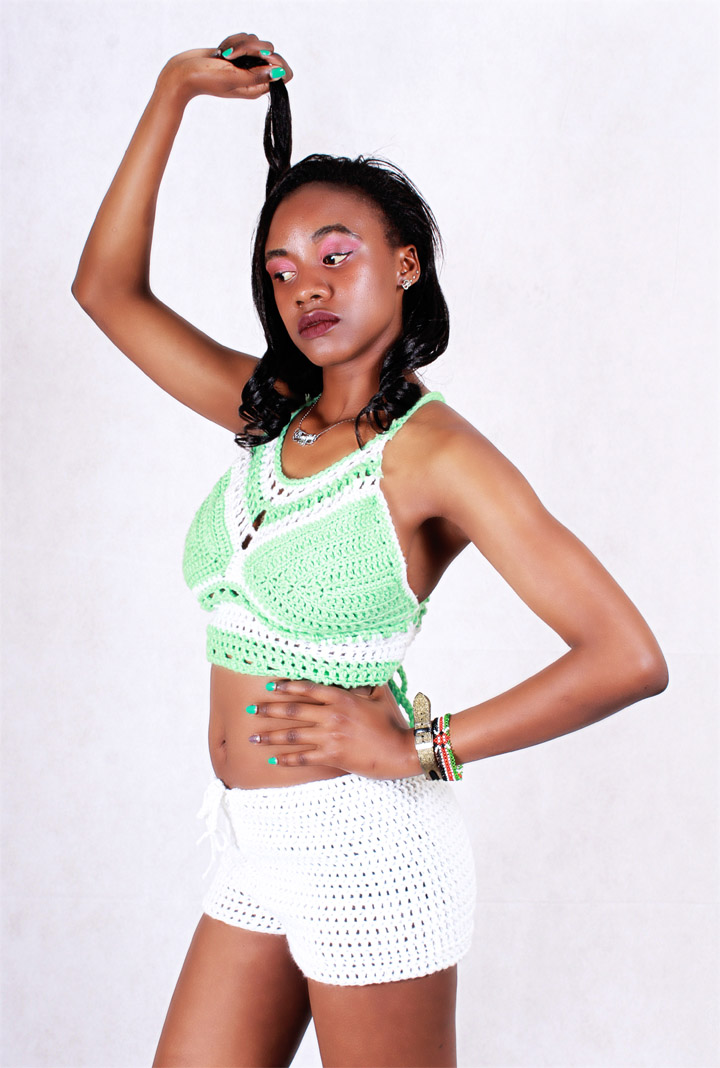 What do you love and hate mo
st about this industry?
I love that each day there is something new to learn, that there is no stagnation in each aspect be it in posing, cat walking, dressing, make up among others. All these information has helped me better my skills and keep working at it and exercise thoroughly. The thing I hate most is that most people have this idea that all models are promiscuous.
Which corporate brands have you worked with before in terms of brand ambassadorship, product launches or other runway fashion events?
participated in a runway event, African Fashion Fusion II which was sponsored by Safaricom
Which pageantry competitions have you p
articipated before and which ones have you won?
I still have not had a chance to participate in a pageantry.
What title would be your ultimate a
chievement in this industry and who are some of the people that you look upto as role models?
The greatest achievement would be being a brand ambassador and earning a title of Miss in a pageant. My role models in the industry are the late Miss Mercy Mokeira, Lupita Nyong'o, Alek Wek and Tyra Banks.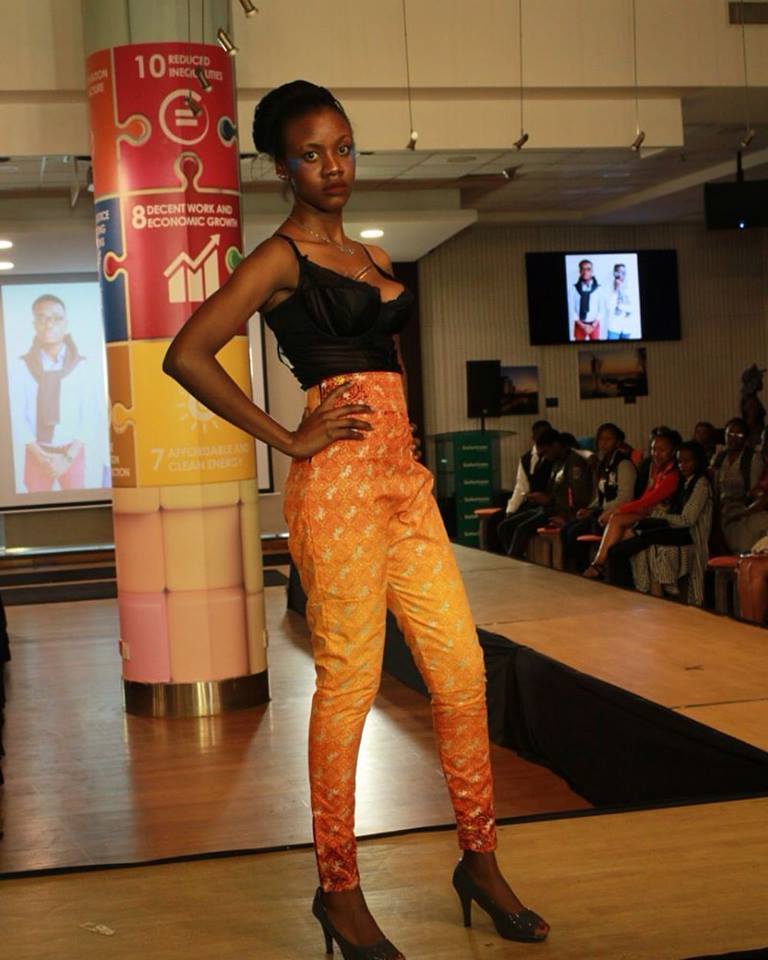 Kindly tell us what are u working on currently and what plans do you have for the near future?
I am currently working on attending as many auditions and events as possible to gain the exposure needed. My plans for the future are to be able to help other upcoming models better themselves in the industry and hopefully by then my dream to be recognized as a face in the modelling industry will have come to fruition.
Do you think modeling alone can be able to pay all your bills and what advice would u give to someone who is interested In this line of career?
Sadly no since there is a lot of competition in the market also events are not a daily occurrence. Modelling is mostly an investment where you input your skills, energy and all that you got to make it in the end. For those interested in this line of career well they should know nothing is easy as it looks, it requires hard work, discipline, etiquette, confidence, lots of exercise, humility, perseverance and dedication.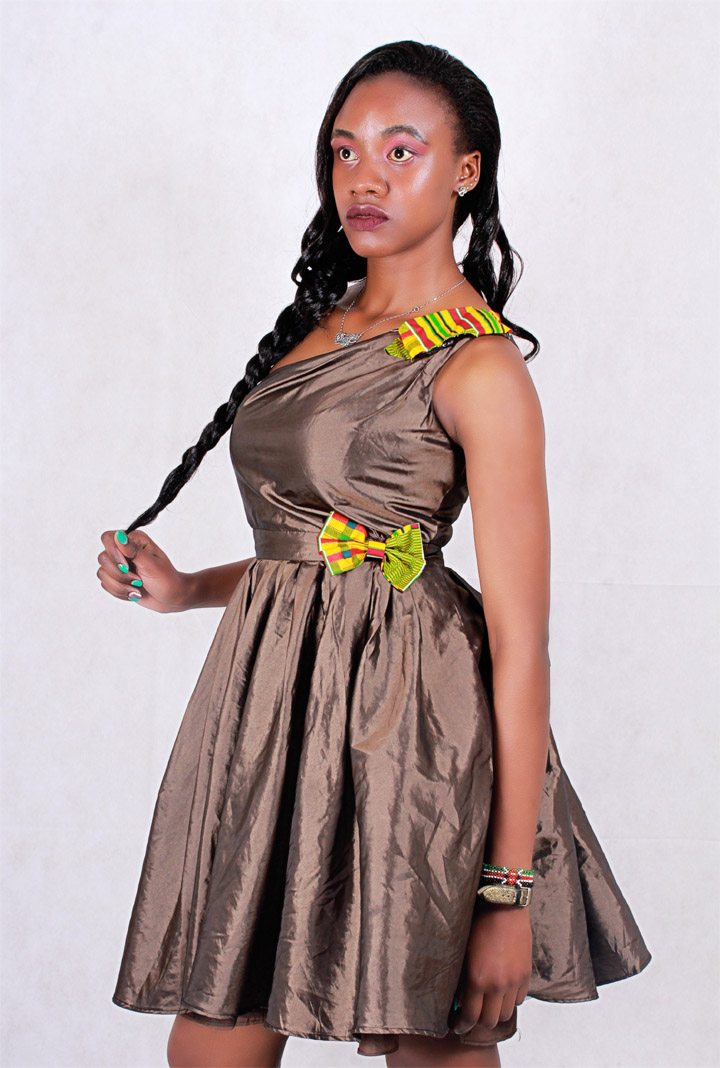 If you love Bridget's profile kindly give this article a THUMBS UP, share and tell a friend to tell their SQUAD to tell their favorite model to Create their profile Here today for free!
Remember that
Fotophreak is offering certified Initial and refresher model training
and profiling among a host of other goodies for that training package.
Click HERE to Register
Also don't forget to read about our Fotophreak Male and Female
Model of the week5
last week!
Comments
comments