Fotophreak Magazine continues to be the everyday pill for many East Africans for all things lifestyle, trends and fashion tell tales, told in the most unmatched, unrivaled and innovative way that only we can! On the Model Spotlight today we bring you the saucy Martha Mwende a.k.a Mandy. The 20 year old alluring princess is an I.T student at Dedan Kimathi University and does modeling as a part time job.
First things first and a few interesting facts about Mandy is that she buys her
clothes from online shops such as Kilimall, La belle, LA chic, Kenyan Slayers and Pigiame. She also gets her shoes from Emirates collection, F_reborn and Lestyle parfait. Wueeh! So we decided to find out a little bit more about her so that we don't leave our fans whining and here is how she responded to our queries…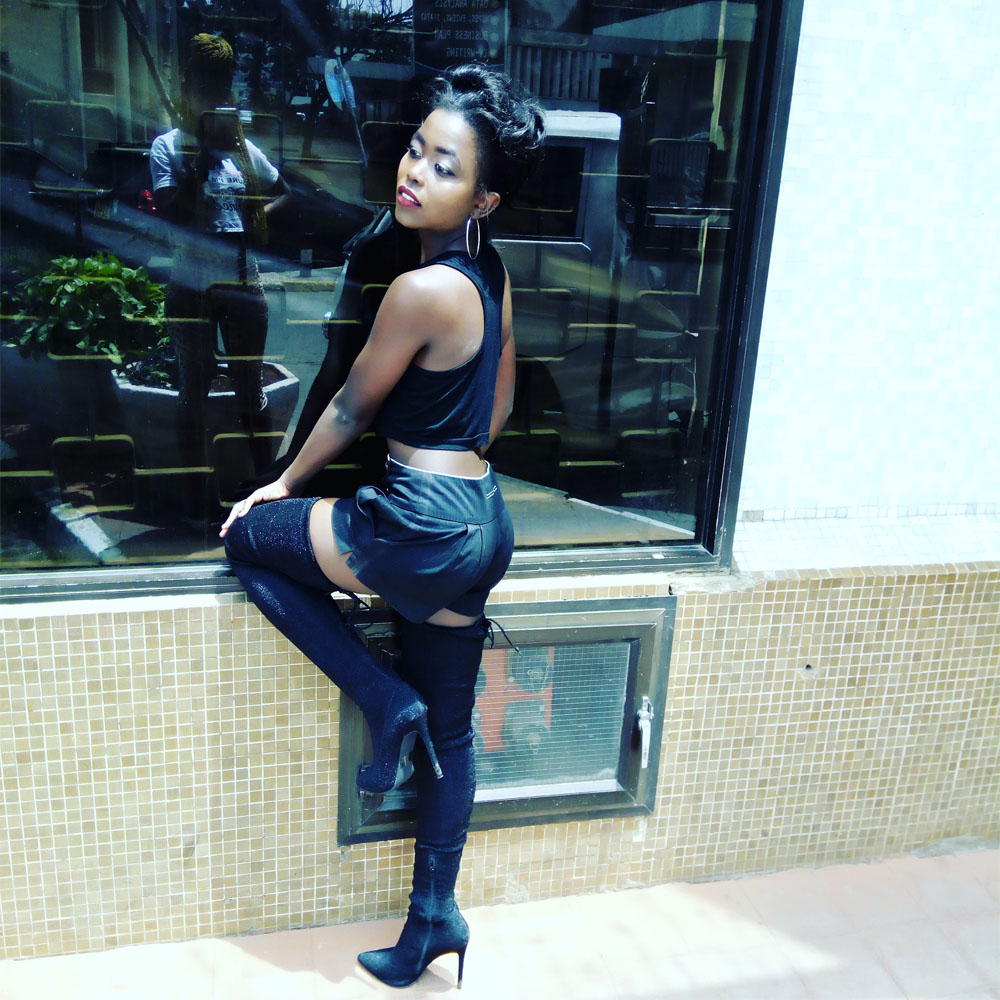 What was your motivation to start modeling or what inspired you to enter in this line of profession?
What inspired me most was my passion. I have been in love with the fashion and modeling world from when I was in high school. I have always admired having a model body and I think I finally have it. I dream of being the tomorrow's Ajuma Nasenyana and the future's Tyra Banks.
Which type of modeling do you do and what is your sense of style?
I am a petite and commercial model. I do runway too under petite category.
I love skinny jeans and crop tops. I also fancy heels(4 inches and above) and boots.
I do stand out in black skinnys with black crop tops and heels of any colour.
White skinnys paired with white crop tops and black or maroon shoes work for me too.
I complete my look with either a black,grey or white kimono.
What has your experience been like so far and which challenges have you faced along the way?
I am new in the field and I have not yet gained much experience. However, I have participated in some beauty pageants and I am still training to be a professional model. The outcome has been great.
As for the challenges, this industry needs someone who's committed in terms of training, transport, outfits and availability. As a student, it's been hard to multitask but I do try my best.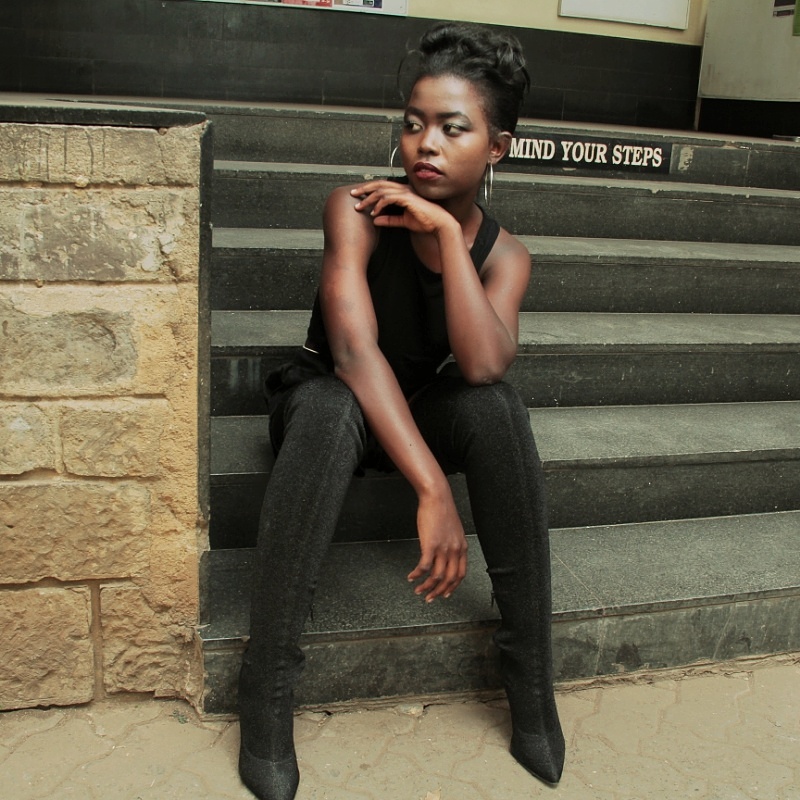 What do you love and hate most about this industry?
I love this industry because it gives me confidence and I have learnt self appreciation for my body. Most importantly, it has helped nurture people's dreams and talents. I hate the industry in that there is a lot of corruption, discrimination and requirements that lock many models out in terms of height,body shape,skin colour and other physical aspects that are beyond a model's control.
Which pageantry competitions have you participated before and which o
nes have you won?
2.Miss Ignition (1st runners up)
What title would be your ultimate achievement in this industry and who are some of the people that you look uto as r
p
ole models?
I admire and envy Mary Esther Were and Sheila Kanini.They are my local role models.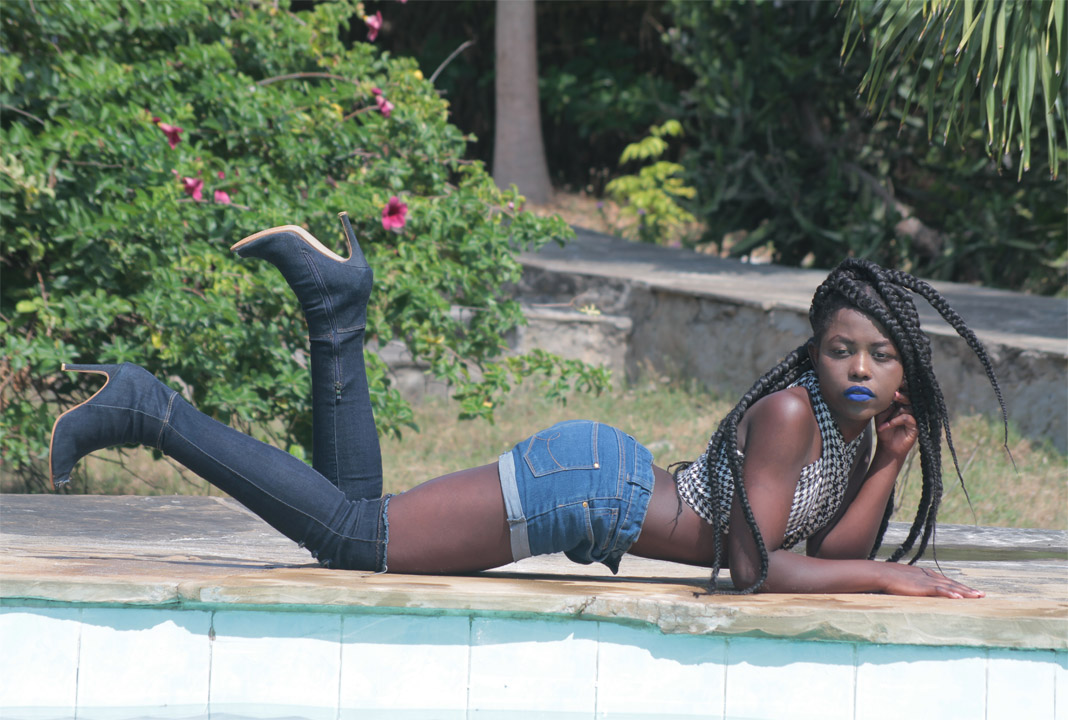 Kindly tell us what are u working on currently and what plans do you have for the near future?
I am undergoing professional training as a model with Aftermath Modeling Agency and Identity Africa. I plan to be a high fashion super model despite my height and have a fashion label under my name, I being the C.E.O.
Do you think modeling alone can be able to pay all your bills and what advice would u give to someone who is interested In this line of career?
Yes,definitely. It just takes commitment, hard work and never giving up despite the challenges along the long road home. So,if you think you have what it takes,give it a shot.You never know what may happen. I do believe in God and miracles do happen.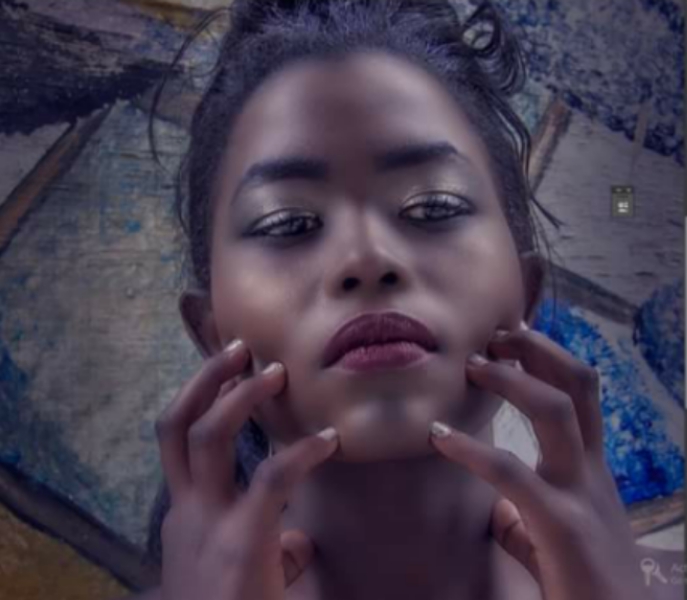 If you love  Martha Mandy's profile kindly give this article a THUMBS UP, share and tell a friend to tell their SQUAD to tell their favorite model to Create their profile Here today for free!
Remember that
Fotophreak is offering certified Initial and refresher model training
and profiling among a host of other goodies for that training package.
Click HERE to Register
Also don't forget to read about our Fotophreak Male and Female
Model of the week5
last week!
Comments
comments