HOT N SWEET GINGER & GARLIC CHICKEN
Ingredients
2Large onions
2cloves of garlic
6Chicken thighs
Ginger
2Tsp sesame seeds
1/3Cup soy sauce
Black pepper
Red chilli flakes
Butter and oil
Method
Cut the onions into rings.chop the garlic into small pieces.Grate the ginger.
Put the onion rings ,chopped garlic,grated ginger,sesame seeds and soy sauce into a big bowl and mix them .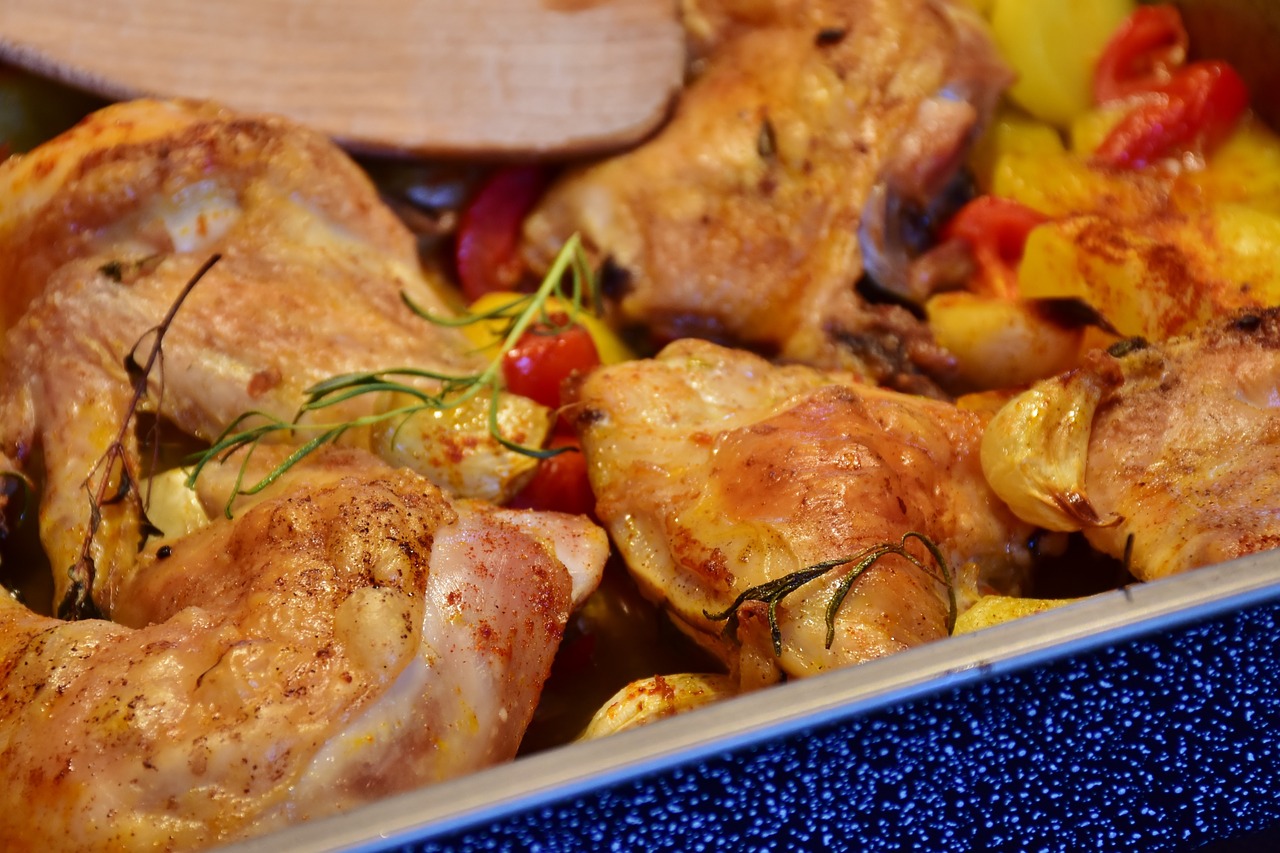 Put a grilling pan or pot on medium heat and put butter into it.Put the chicken thighs in and fry till they are brown on both sides.Add in the mixture from the bowl and stir.leave it to boil for 4 minutes.Add in the pepper and chilli flakes and stir .Transfer the chicken into the oven for 10 minutes and untill it is well cooked.
Serve the chicken with rice or a plate of ugali or chapati or just anything.
Uuuummmm yummm .Hope you enjoy this recipe.
Comments
comments