Patricia Mbela who has been in the fashion scene for 16 years is ranked among Africa's top fashion and jewellery designers. She produces a collection of elegant fashion designs for both men and women, from knit wear to jewellery. She is the owner of the famed House of Agano in Kenya, also founder of the label POISA that is draped in talent and a fabulous eye for slick detail.
From 1996 to 2003 she used to dress all the kenyan entrants to Miss World and Miss Malaika, and it's in 2003 that she started designing ethnic jewellery as a technique to cope with grief after she lost her daughter through illness. She likes to call her brand 'Wearable Art' which has been showcased all over the world.
In keeping with the Wearable Art her jewellery has an Avant Garde feel inspired by the Kenyan beading culture. In the year 2005 she was among the two designers chosen to provide clothes for Nokia Face of Africa photo shoot.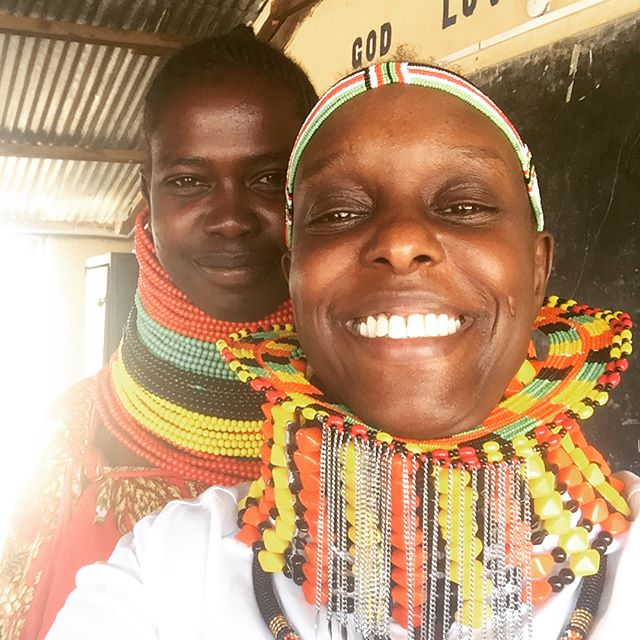 Patricia has had top shelf achievements associated with the fashion world. She was voted as the East African designer of the year at the Swahili Fashion Week 2011 and nominated again in 2012. She also won two Kenya Fashion Awards; as the established top Kenyan Fashion and Jewellery Designer of the year in 2014, and as the showcasing designer in Kenya Fashion Awards 2015. Patricia Mbela has also taken part in Essence of Africa Fashion show where a collection of 60 dresses and jewellery from her brand was featured.
She has dressed personalities in the country including politicians, musicians and media personalities. Yemi Alade, an international artiste wore a beaded bronze cape from poisa during the Coke Studio Africa. Singer Seyi Shay also wore a jumpsuit and red jewellery design both from Poisa. The most notable work by Patricia Mbela was when she designed Kenya Airways Millennium uniform.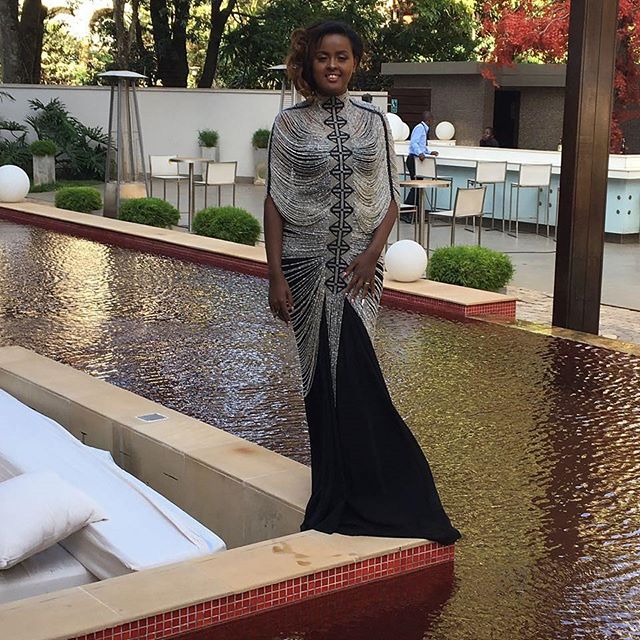 Patricia Mbela's collections is composed of Urban Warriors Collection, Fire and Ice Collection, Neo-Afrikanz Collection, Music of Many Colours Collection and Bustani Collection among many others.
Her designs have developed into unique and fresh contemporary styles where she uses regional palette, patterns and motifs with different textures pulling together a flawless, high class look thus creating designs which are memorable and uniquely POISA.
Being aware that just highlighting 10 of them from the hundreds we have and thousands more upcoming is quite limiting, we opt not to rank them in any order of relevance, importance or achievement, but leave that to your judgement.
READ MORE: OTHER TOP 10 FASHION DESIGNERS IN KENYA
In addition, there's a high chance that those we din't manage to get on this list, probably haven't shared a lot about their work with the public, or may not really be interested after all. If you would like your work as a designer or your favourite fashion designer to be shared on this platform, please email us on info@fotophreak.com or contact +254 729209419
Comments
comments