Connecting Africa and the world through fashion and design is their running call. If you ask any fashion enthusiast in Kenya right now about Fashion events, they would probably be quick to mention to you the JW Show.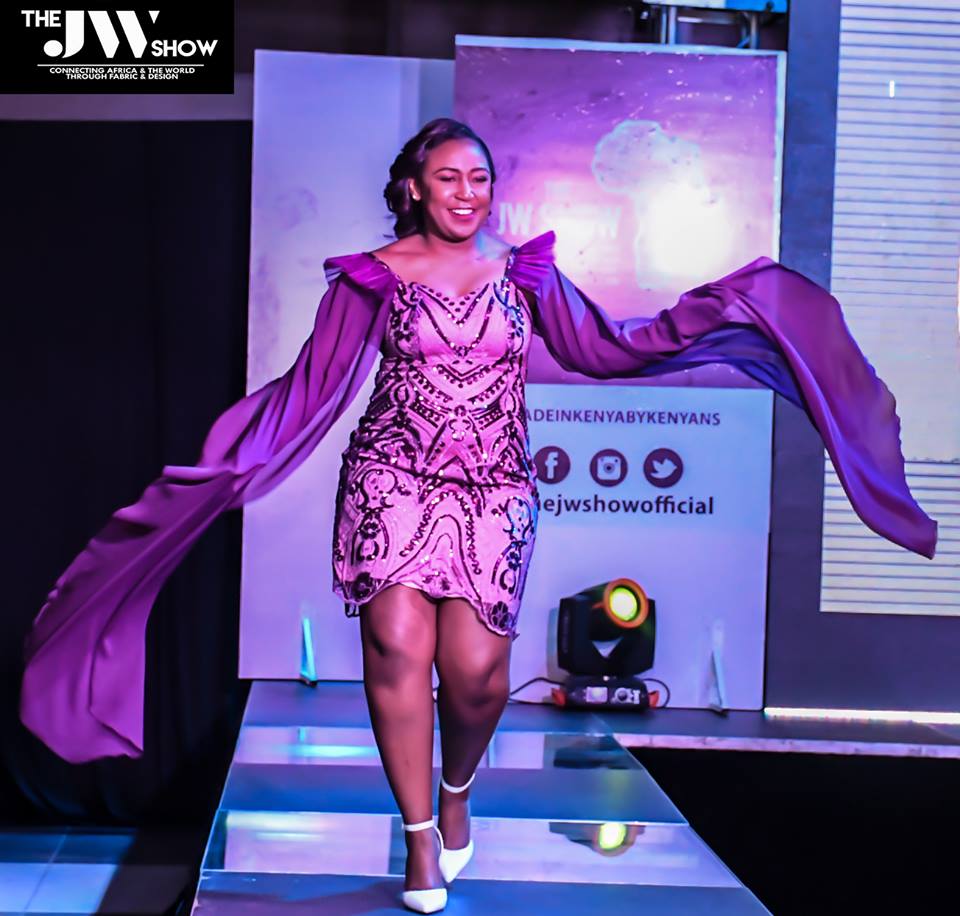 The totally sold out 8th edition of the JW Show was going down at the Thika Road Mall Convention yet again and just like it happened last year, lots and lots of fashion lovers in Nairobi turned up to experience the magic of #MadeInKenyaByKenyans.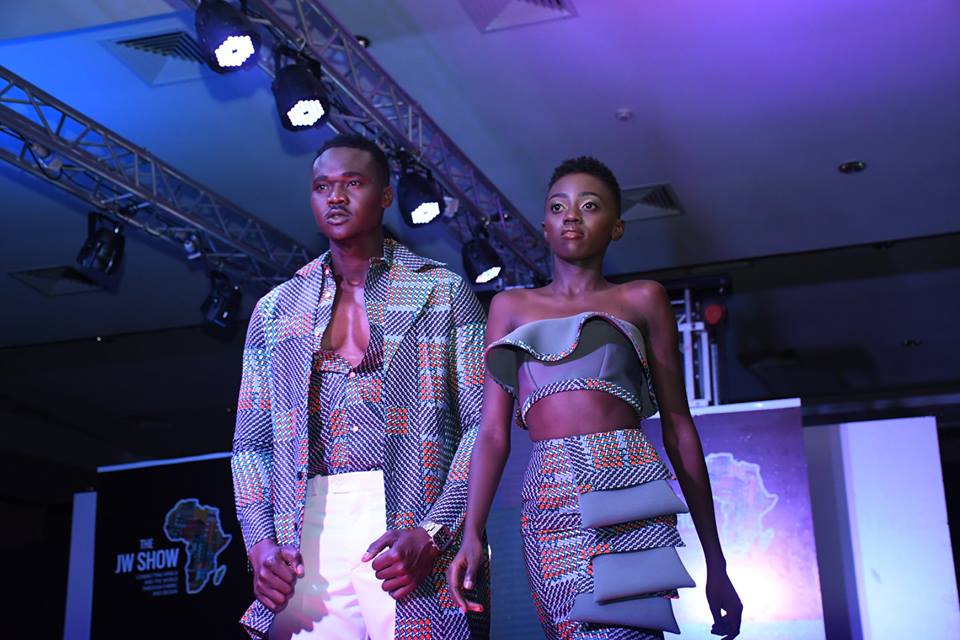 The event, whose main goal is to connect Africa and the world through fabric and design uses a different model that involves a competition between the showcasing designers. Each designer is given time to showcase his or her designs in pairs which are then judged by a panel of selected top players in the industry. After the showcase, each designer is then given time to explain to the judges and the entire audience what inspired their type of design and what occasions are their designs made for among other related information.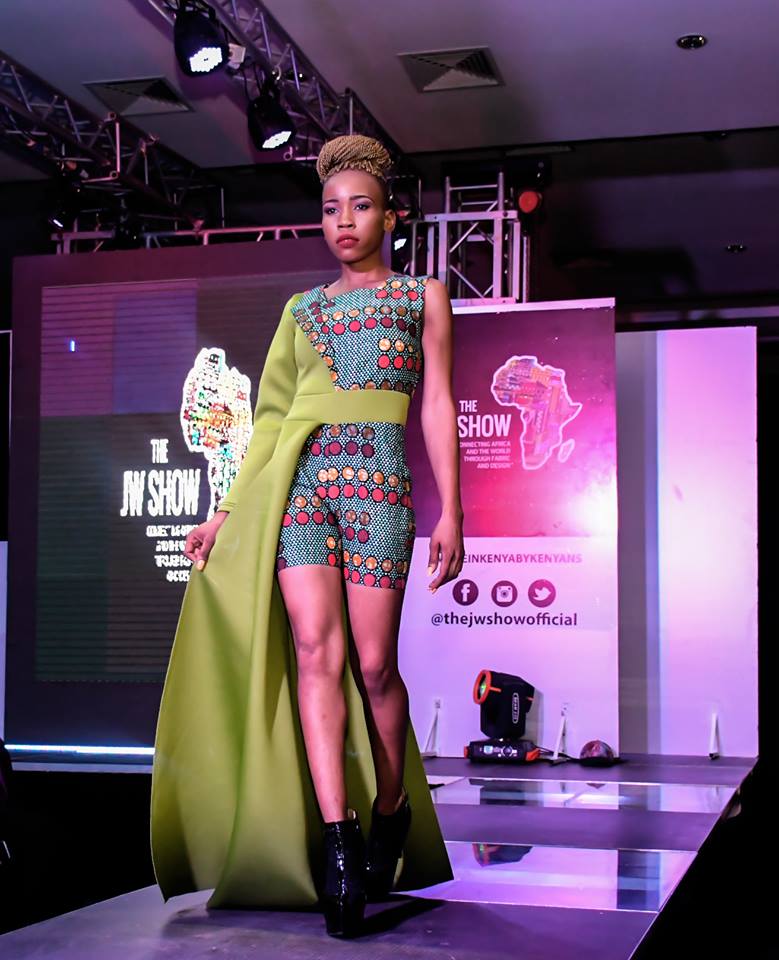 This year's event featured 10 designers who came with a wide variety of fashion designs each trying to supersede the other and eventually emerge as the king or queen of Kenyan made designs. They included House of Fatisha grid, M Kay fashion house, Zuberi designs, Kahaari designs, Izulu designs, Elizabeth designs, Cladika designs, Samba designs, Hafsa designs and Joyma Collections who also feautured in the JW SHOW 2017.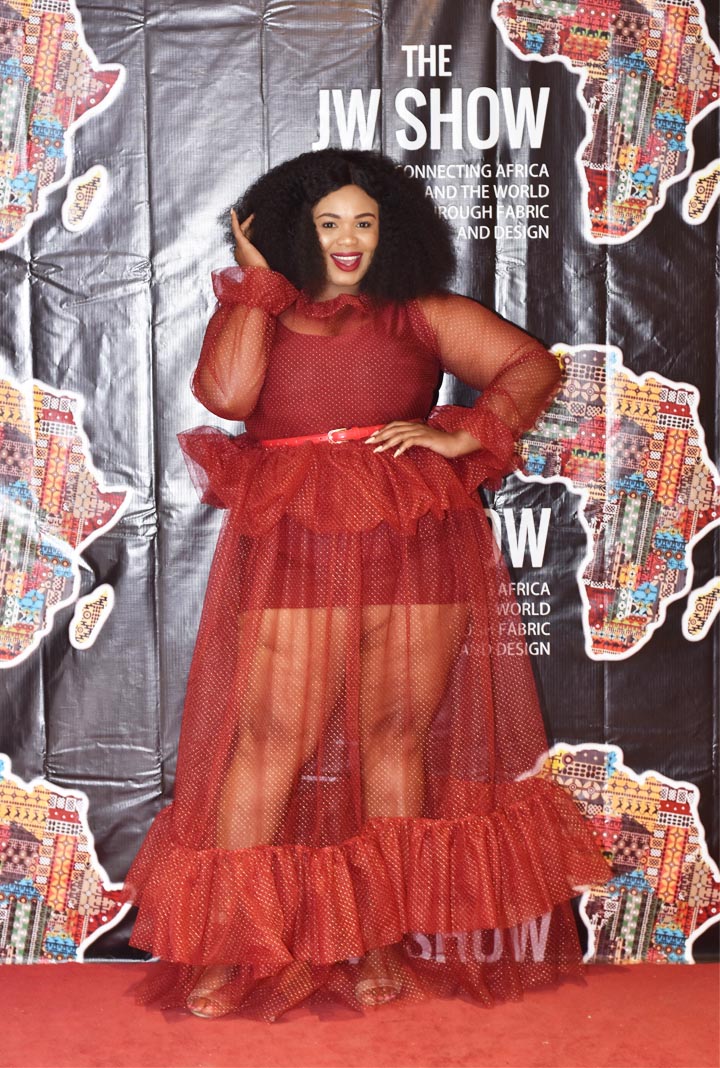 The JW Show is known for coming up with something new and unique in every other show and this year they didn't disappoint either. They partnered with Disability Africa and saw to it that the disabled people in the society are also included on the runway show.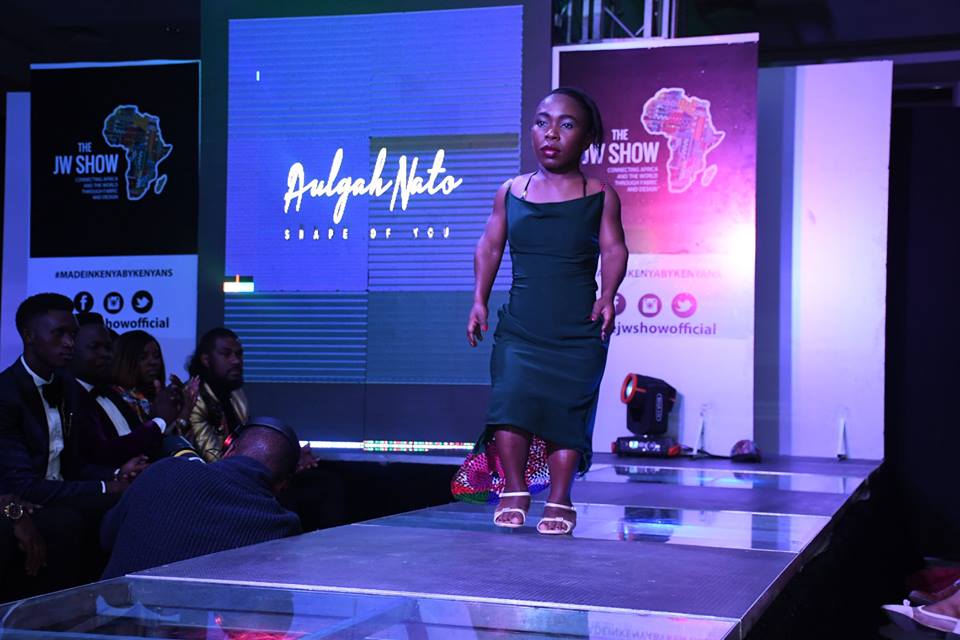 This was such a creative and bold initiative that moved the crowd, and it was so lovely to see the young men and women on the runway all dressed up, smiling broadly and looking glam. This was a true demonstration that disability is not inability and taught us an important lesson of inclusion and tolerance in society.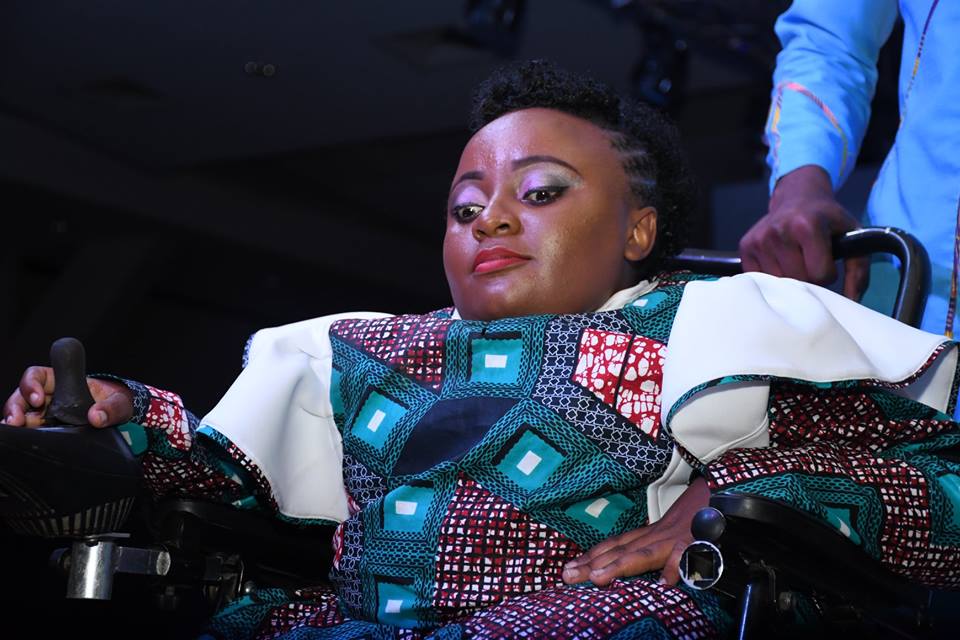 The judges' bench this year constituted a powerful blend of experienced fashion designers, consultants and players in the fashion and beauty industry. USA based fashion strategist and 7th Edition's M.C Charity Gachenge and celebrity fashion designer Aulgah Nato, found their way on the panel of judges, while the other 3 also featured as adjudicators in the previous show. Flair by Betty C.E.O and T.V siren Betty Kyallo, Ken Pope of the famous Undisputed man clothing brand and fashion consultant Jane Sempeo were also on the bench for the second time in a row.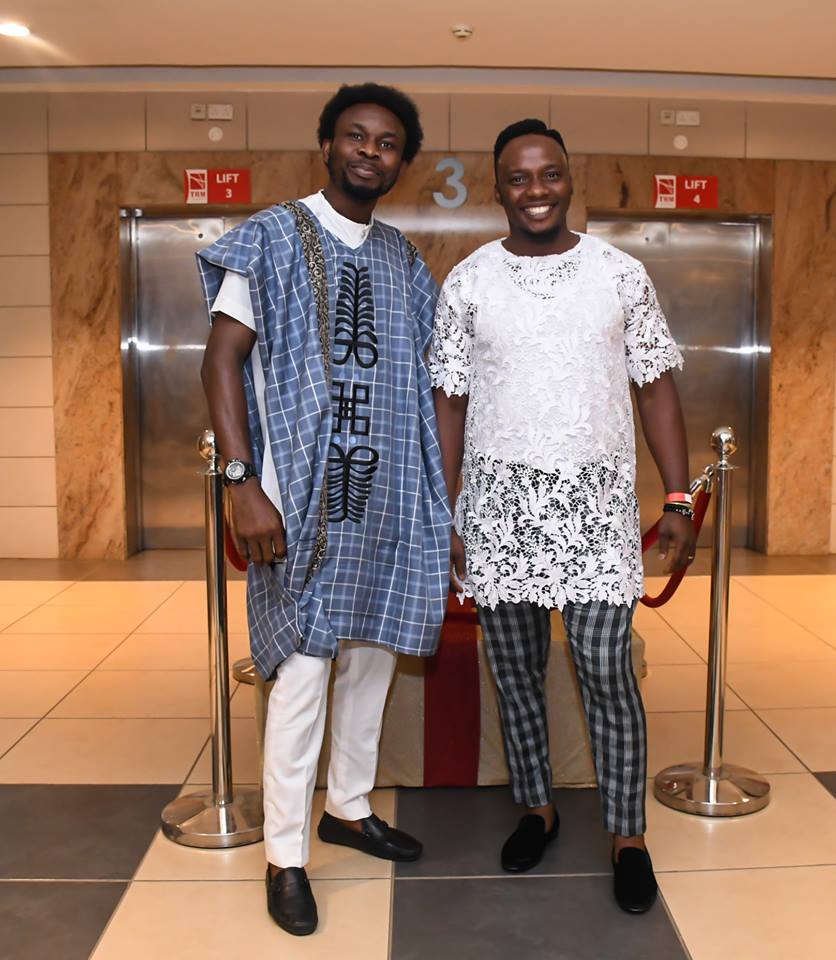 This ensured some form of continuity and a balanced set of minds in the judge's bench by fusing some judges who were there last year with the new entrants.
Mary Kate of the now famous M Kay fashion house was eventually announced winner in this year's showdown, in such an emotional moment that saw tears roll down her cheeks. Truly she deserved it.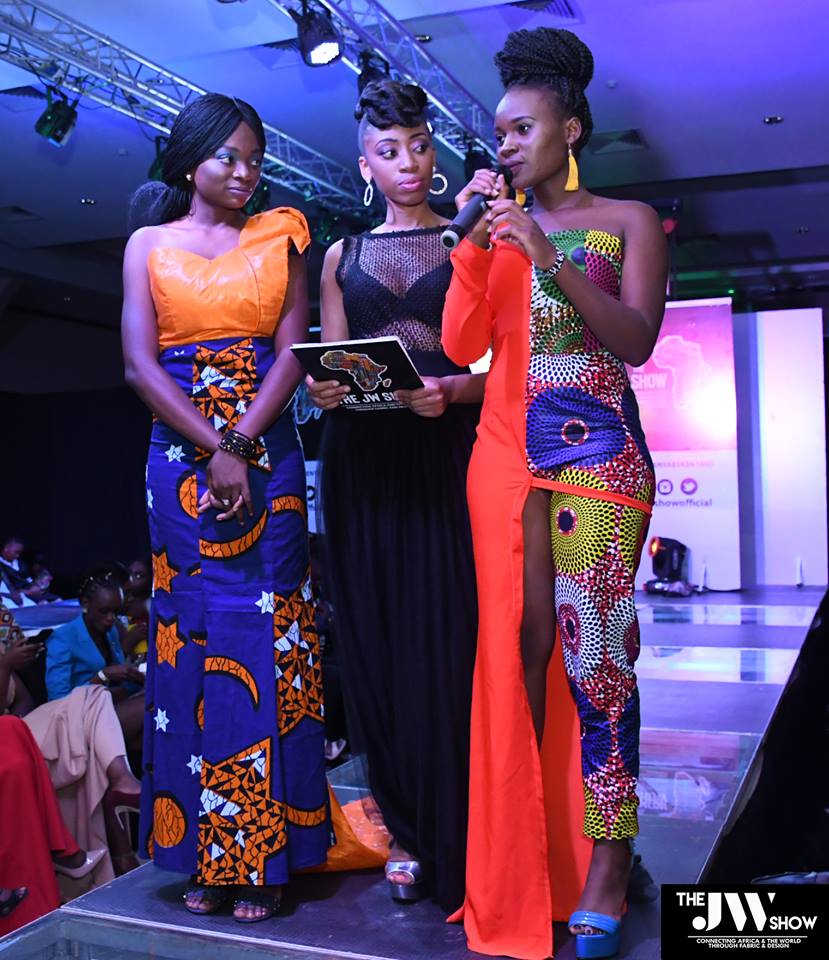 She moved a vote of thanks to JW Show for giving her the opportunity to show the world what she's made of, the models for elegantly displaying her designs and the judges for finding her fit to carry the crown this year.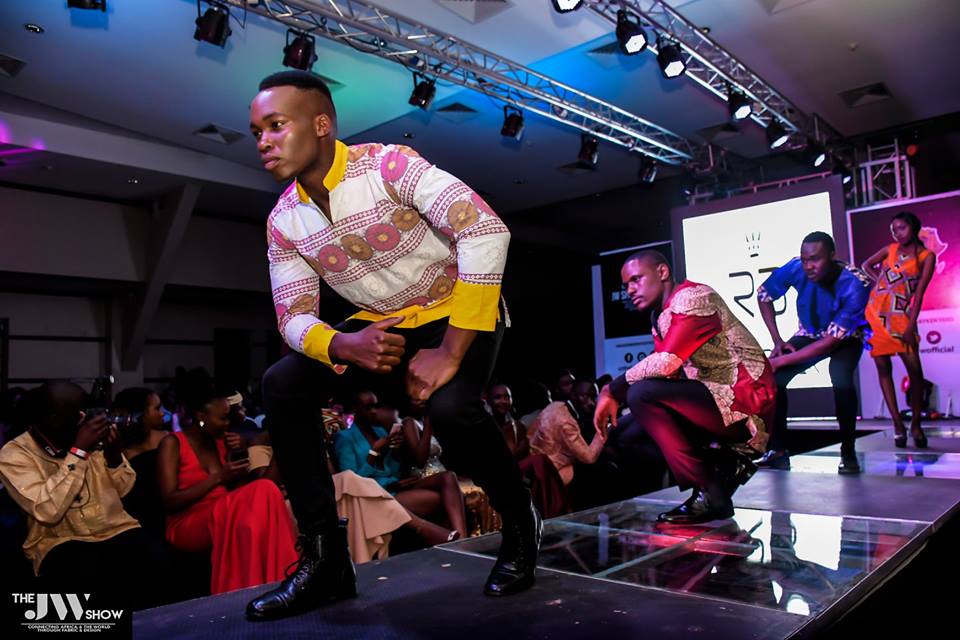 Fotophreak, as is our norm, would also like to thank and appreciate the models who strut the runway in this year's show and actually made the show happen. Shout outs to Mourice, Sharon Kosgey, Celly Rue Dion, Wakesho, Bridget, Cindy kemunto, Gadho, Cliff mageto, Jansen, Jack mulla, Farida, Drane, Kwamboka and Mokeira.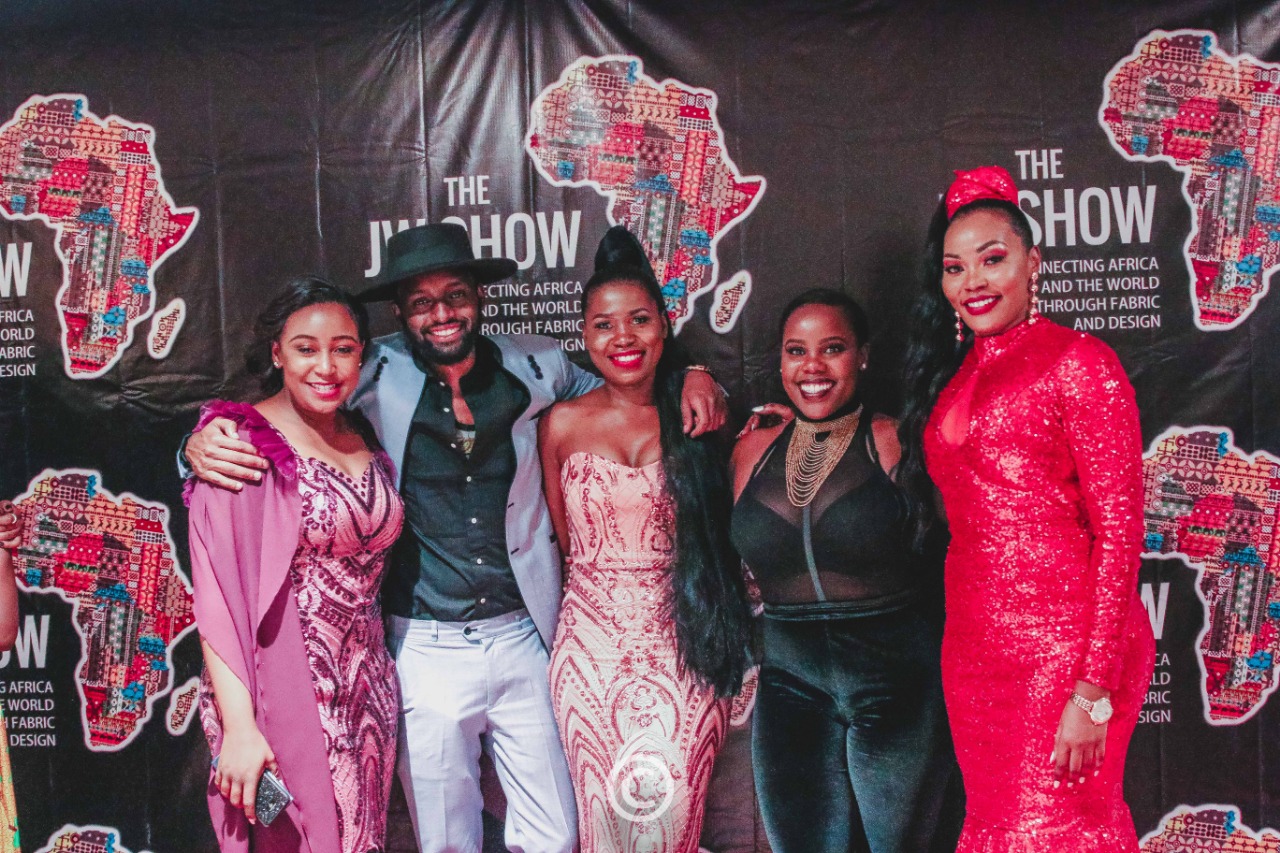 In a media briefing a week before the event, the JW Show was able to secure a very important partnership with KICC. The CEO, Nana Gecaga was very much impressed with this initiative to promote Kenyan made designs and promised to work very closely with JW and make sure the 9th edition comes to the KICC.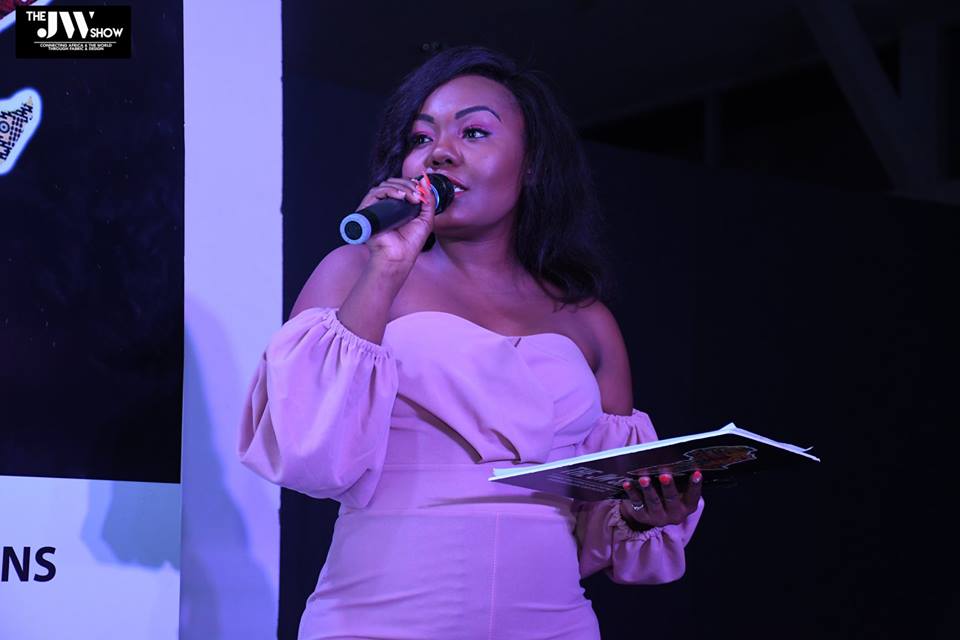 If you still had some doubts about the fashion industry in Kenya, now you know what you've been missing.
Now that you have made it this far in the article, please leave your comments down below, give us a thumbs up, share widely. Stay blessed!
Comments
comments